This is very similiar to my Pizza Chicken but with this recipe the chicken acts more like a pizza crust. Season both sides of the chicken with the seasonings and place it on a foil-lined baking sheet. Cut the chicken into cubes and place in a greased 8x8" baking dish; season with salt to taste.
Butterfly the chicken by making a shallow vertical cut into the middle of the thickest part of the breast and then running the knife horizontally toward the outside stopping within a quarter to half inch of the edge. I thought I'd bought a package of four chicken breasts but there turned out to only be three big ones.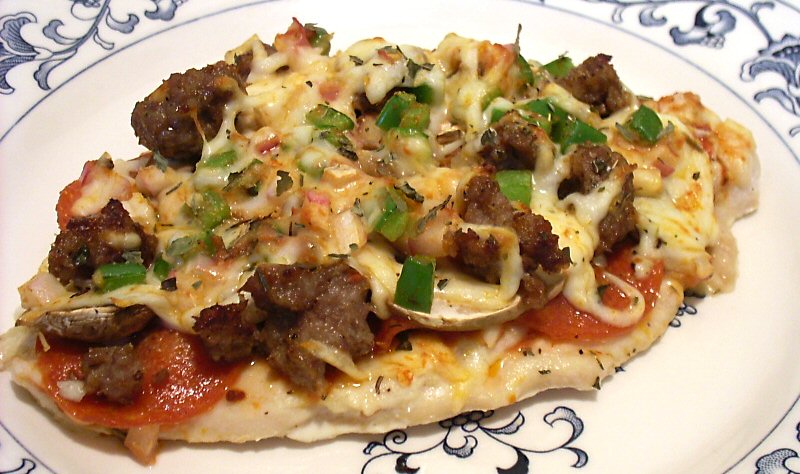 Spread the sauce over the chicken, then top with the pepperoni, the pepper rings, mushrooms and then finally, the cheese. Spread the pizza sauce over the top of the chicken then top with the pepperoni, raw mushrooms and green pepper rings. Then, she spread a little mayonnaise on the top of each piece of chicken, sprinkled them with seasonings then gently pressed the crumbs into the mayonnaise. Cover the chicken with a piece of plastic wrap and pound until it's a thin even thickness all over. I thought for sure that the Boursin cheese would leak out but it didn't even though my chicken breasts were a little raggedy.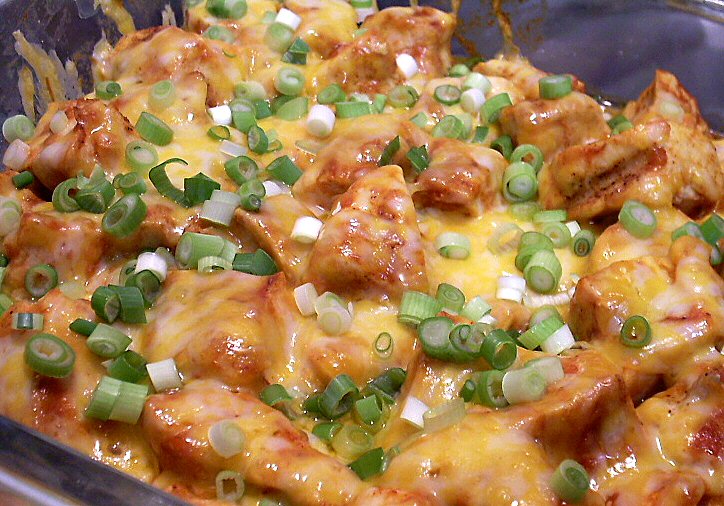 I can't give you the carb counts for this version because I'm not sure of the exact amounts of the crumbs and mayonnaise.
The Pizza Chicken is a bit more elegant looking but I think that this version gives you more pizza flavor in every bite. Bake another 5 minutes or until the cheese is melted and the chicken is done to your liking.