This started out as a recipe by Dottie at Low Carb Friends but was then tweaked by Low Carb Layla and Caveman Keto. I also boosted the flavor by adding the same kinds of spices that I use in my Homemade Boursin Cheese Spread recipe. I used a little over 3 pounds of chicken tenders, about 8 ounces of ham, 8 ounces of Swiss cheese and what was left in a bag of shredded mozzarella cheese (maybe 2 ounces).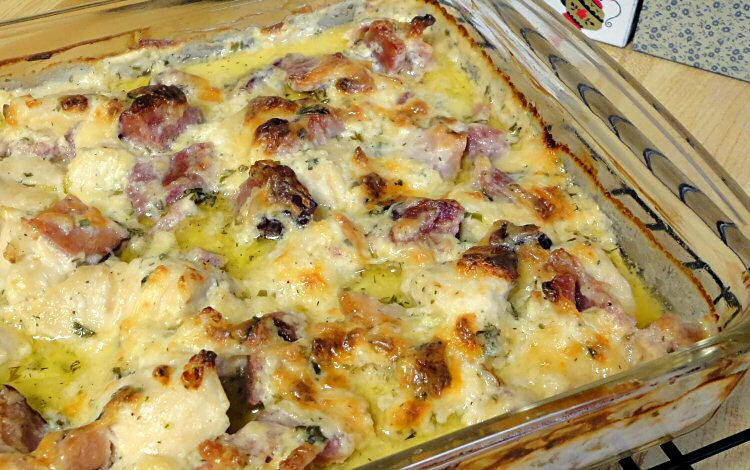 I think my version is closer to Dottie's original recipe than the others but with more cream cheese, like the others used, and my additional seasonings.
I left it rather thick because I knew that the chicken would give off quite a bit of liquid as it cooked.
If you want to make this with leftover cooked chicken, you may want to thin the sauce down a little more.