1 cup of kale has about 6 net carbs*Note carb counts are estimated based on the products I used. My cook time was 9 minutes total, however your cook time will vary depending on your oven, baking sheet and the wetness and size of your kale chips. I've never had kale, but I saw how crispy they got in the oven and I thought they would make a good low carb snack.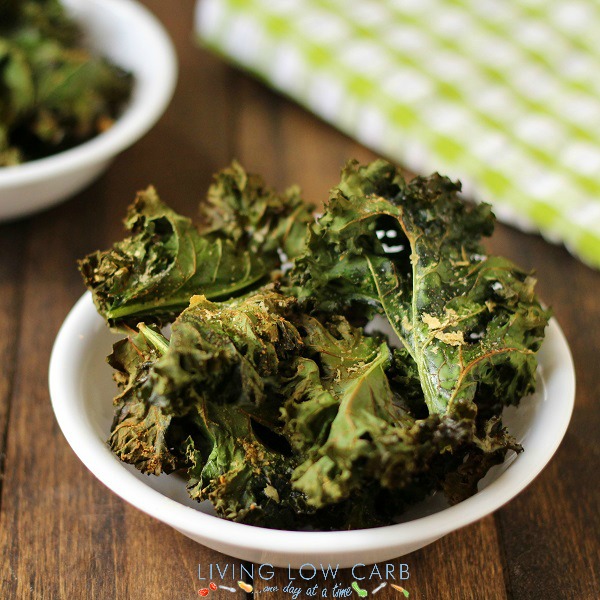 I have to admit the kale chips do taste a little odd, but the salty crunch has me addicted. I take all my own food pics, develop my own recipes and do my own web design for this blog. I use several on-line sources to calculate carbohydrate and net carbohydrate counts for recipes of this site.
I take this very seriously, but you should independently calculate carb counts for recipes on this site before relying on them.