With the availability of fresh fruit dwindling as the cold weather sets in, canned varieties can be a healthy alternative. According to the USDA's Dietary Guidelines, adults should eat at least 2 servings of fruit each day. When storing fresh fruit for many days, the vitamin C content tends to diminish (the vitamin is easily destroyed by exposure to air).
Fruits canned in heavy syrup coat healthy pieces of fruit with loads of added sugar.  One-half cup of pears canned in their own juice provides 60 calories and 12 grams of sugar. Improperly canned fruit (especially when home-canned) can also pose a risk for botulism—a serious foodborne illness.
The Bottom Line: Canned fruit can certainly be a part of a healthy eating plan, but it's important to read labels and choose cans wisely.
Whether roasted, shredded or sauteed, Brussels sprouts add a flavorful yet healthy component to any fall feast. And canned fruit can absolutely be just as healthy (if not more) than its fresh counterpart. Canned fruit, however, will still retain much of its vitamin C—even when stored for several months—a clear advantage over fresh. Many fresh fruits are also shipped for miles or sit in storage for days before being enjoyed.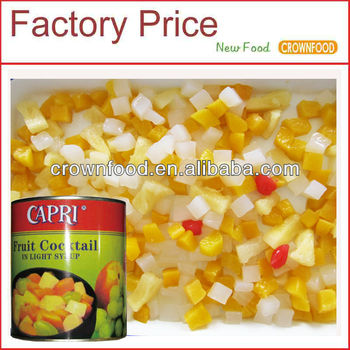 Check your circular or favorite brand online–you can often find sales and coupons for canned fruit.