If there's no link, it does mean you have to own the book or magazine to see the complete recipe. Become an Eat Your Books member and you can create your own searchable index of all your recipes in your cookbooks, magazines, online and clippings. At Eat Your Books we love great recipes – and the best come from chefs, authors and bloggers who have spent time developing and testing them.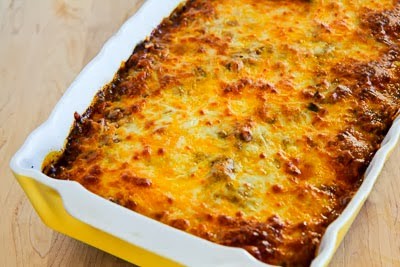 We've helped you locate this recipe but for the full instructions you need to go to its original source. If the recipe is available online - click the link "View complete recipe"– if not, you do need to own the cookbook or magazine.
Lydia (The Perfect Pantry)January 14, 2015 at 9:08 AMI didn't grow up eating casseroles, but clearly I missed out!