We already know the importance of children getting enough fruit and vegetables into their daily diet.
The Peas-ful Mango yogurt smoothie is perfectly sweet and chances are your family members would never guess there are peas lurking inside this drink. Note: If you do not have frozen fruit to use for the smoothies, fresh fruit will work just fine. However, finding a way to get little ones to eat 2-4 servings of fruit and 3-5 servings of vegetables every day can be tough -- sometimes beyond tough if you have a child that turns their nose up at any food that's green or has stems.
She loves to make meals fun by incorporating new and interesting foods into bento boxes for her daughters. If using fresh fruit, make sure to add 1-2 cups of ice to the other ingredients before blending. If you find the consistency of your smoothies to be too thick, add small amounts of water or milk until desired consistency is achieved. Sneakiness is needed for these picky eaters, and you can help your child get the recommended daily amounts of both fruits and veggies with smoothies.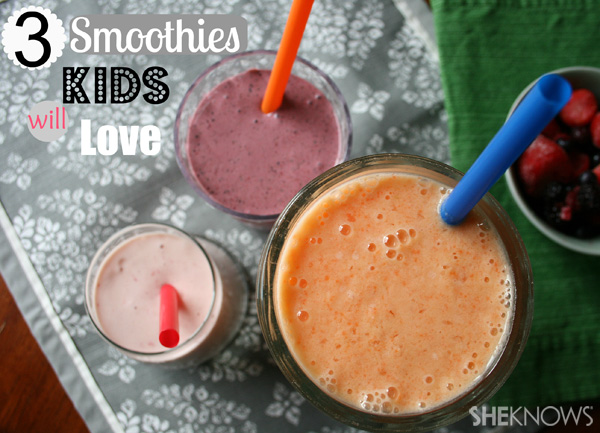 The milkshake-like drinks are perfect picky eater fix because you can throw green vegetables in with fruit, fruit juice, and yogurt - your child will never be the wiser. Read on for my top seven organic vegetable and fruit based smoothies that your children will devour.