Honorable mentions this week go out to Noom, a mobile diet and exercise tracking app for iOS and Android.
I've never really been very good at dieting and thus have had my ups and downs with my weight for years. There are tutorials and excellent screen shots available at the Perfect Diet Tracker website, but let me just share some of mine so you can follow the progress I have achieved over the past couple of months. Setting goals is one of the best ways to keep any diet plan on track, and this display makes it easy to set, monitor, and adjust your goals based on real performance tracking.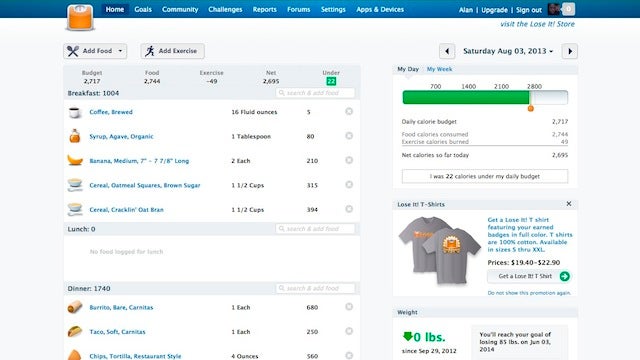 However, when you make the commitment to tracking your diet, you need a tool that will help you, not get in the way. SparkPeople itself however is a robust nutrition and activity tracking service, enough that it's one of your favorite fitness tracking sites, too. Instead of pushing a specific diet or health agenda on its users, it stands as primarily a nutrition tracking database and vibrant social community that just wants to help you get a handle on the foods you eat.
FatSecret is completely free, and once you're signed up you can begin tracking your meals and exercise.
Still, it has one of the web's biggest databases of food and nutrition info, and a great option if you're looking for a really deep community and a powerful tracking tool.
The high price made me hesitate at first but after reading through the details of the OS X application and visiting the tutorials at the Perfect Diet Data website, I decided it was worth giving it a try.