If you're a frequent reader of Viva Woman, you will probably be acquainted with Marie Veronique Organics. I prefer foaming cleansers and was a little skeptical over how well this cleanser will work as it does not foam at all.
Since I started using the MVO Anti-Aging Oil Plus, I've been thinking about getting this Anti-Aging Mist. Okay, even though I received a brand new bottle of this, I've actually been using this product since February. Okay, needless to say, the MVO Face Screen Plus is my favorite product of all time and my ideal daily sunscreen.
I verified that this is actually Seumdipity Ultra, which I've tried before, but the formula has been improved with added ingredients. Active ingredients: l-ascorbic acid, superoxide dismutase (SOD), alpha lipoic acid, dipotassium glycyrrhizate, n-acetyl glucosamine, niacinamide. While I do have gripes about some of their products, but as a whole, I love the offerings from Marie Veronique Organics.
Marie Veronique Organics is based in US but they now offer international shipping even to Singapore.
I stumbled onto your blog about 6 months ago when I saw MVO listed on the EWG website and their ranking of MVO.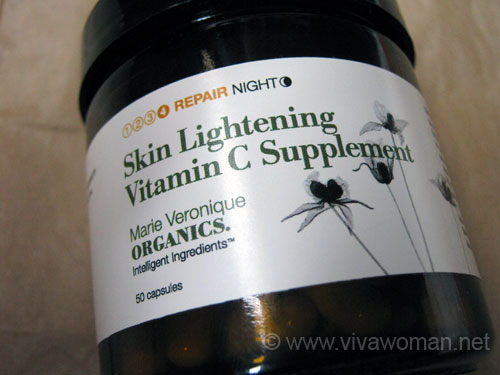 I have never tried MV but am deterred by their high prices and also that I have tried other sunblocks with a high zinc % and it was so drying I couldn't even smile without my face hurting.
I am using the Sweetsation Therapy sunblock which also has zinc but not so high a percentage. With most skin lightening serums, you need to be diligent with your sunscreen because most of the skin lightening ingredients are going to make your skin more sun sensitive. Vitamin C in the form of L-Ascorbic acid in always in powder but most of the time, they're formulated into products so you will see them as a serum or lotion.
You can check out my entry where I talk about different types of vitamin C for topical application. For MVO, I believe they only offer the vitamin C in powdered form for you to mix with any of your serums or lotions because that'll keep the vitamin C more stable. I'm still trying to find a good moisturiser and have been rather tempted by the MVO Moisturizing Anti-Aging Oil. The anti-aging oil is good on its own but some girls have told me that it is not enough for them; it really depends on skin type. It's not to be eaten but rather, to be added to any of the MVO serums to stimulate collagen production and repair free radical damage. And based on your recommendation, I bought the MVO Moisturizing Sunscreen plus and LOVED it.
I emailed them and managed to swop it with untinted plus sunscreen hopefully its less irritating.
My face is relatively clear and I never had acne in my life but still have some spots (sun damage)which I want to clear….do you recommend this for my situation? When I spread it on my face, i can feel the zinc oxides rubbing against my skin, reddening it.
Their other cleanser, Exfoliating Cleanser, does a better job and will suit those with oilier skin. In fact, after I ran out of my eye cream and gel, I used this all over my face and I dare say that the fine lines around my eyes are always less visible when I have this on. I use this oil in the day beneath the Moisturizing Face Screen Plus and in the night, beneath the Skin Lightening Serum.
I wish their products were more affordable…I am sure they will have a bigger clientele is thier products were a bit cheaper. My cheeks dona€™t feel exceptionally dry so I believe it does prevent moisture loss and dehydration.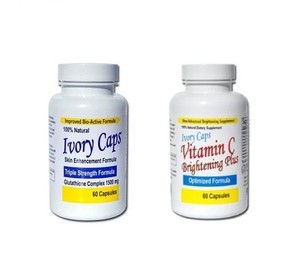 Comments to "Vitamin c skin lightening products"