He's known as the "bull terrier" for his aggressive and relentless style of questioning and today Oscar Pistorius experienced the reason prosecutor Gerrie Nel earned his nickname. Within minutes of starting his cross examination of the popular Blade Runner for the shooting death of his girlfriend Reeva Steenkamp, Nel snapped when Pistorius said the shooting was an accident, that he had made a mistake. Nel's merciless grilling caused Pistorius to break down sobbing when the prosecutor ordered Pistorius to look at a close-up photograph of Steenkamp's bloodied head and compared it to a video of Pistorius exploding watermelons with gunshots. One of those who felt his sting was the former national police commissioner and Interpol president Jackie Selebi.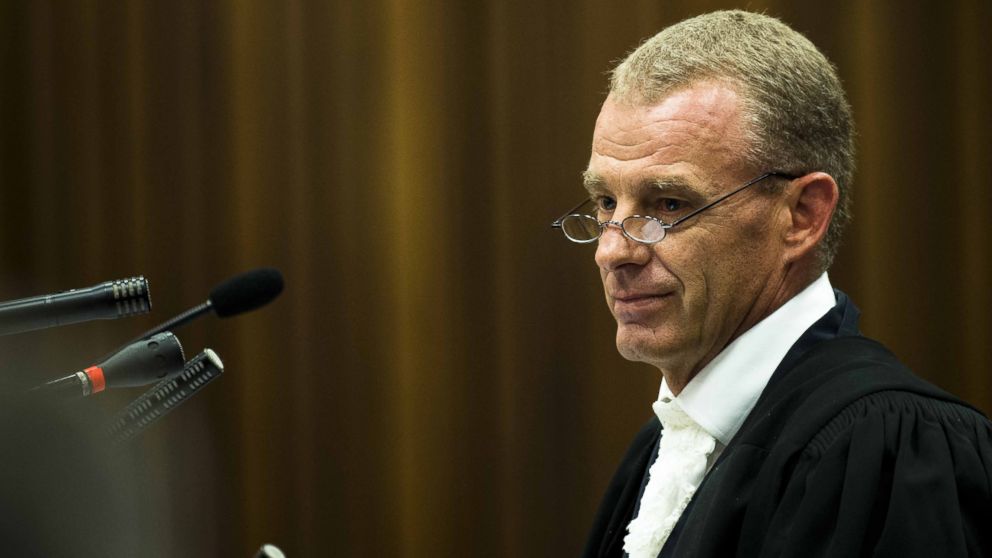 Selebi was convicted of corruption in July 2010 for accepting bribes from drug dealer Glenn Agliotti and a month later sentenced to 15 years in jail. During Selebi's trial, Nel kept the disgraced top cop in the witness stand for almost two weeks and extracted concession after concession by angering the witness, a strategy he is likely to try and replicate with Pistorius. During the Selebi trial, Nel was arrested at his home in what appeared to be a bid to disrupt the investigation against the former top cop. Agliotti, the convicted drug dealer who testified against Selebi, may have summed up the reactions of many of Nel's prosecution targets while testifying at Selebi's trial.
He was taken into custody by 20 police officers in front of his wife and children on a fraud charge, but the charges were later dropped. During his 30 year career Nel was head of the Directorate of Special Operations, also known as the Scorpions, in Gauteng.