If you are a Social Media Executive looking for a new role then you will be responsible for dealing with clients of the company that you work for, through managing their social media and or website.
Usually people looking for a career as a Social Media Executive will come from a Marketing, Advertising or PR background. I am an enthusiastic individual who enjoys keeping ahead of the same in terms of social media.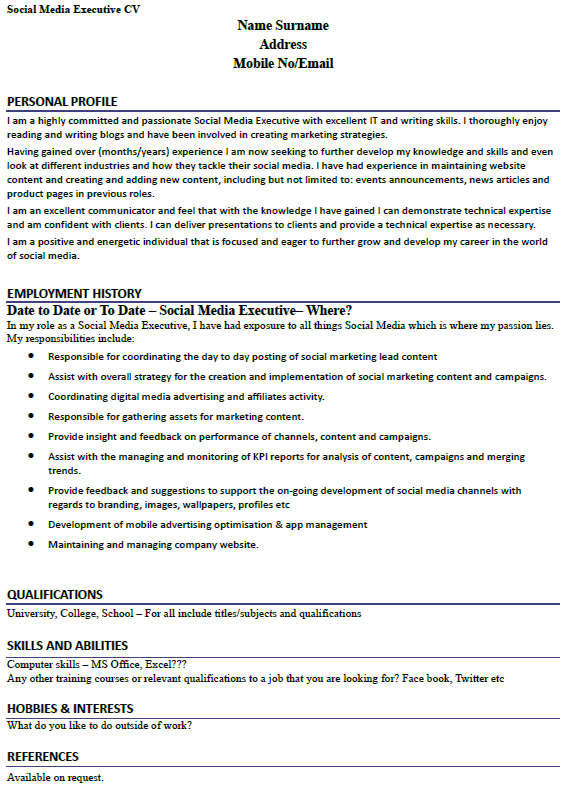 In my role as Social Media Executive I help my clients with their social media for their companies. I enjoy using social media on a personal and professional level and I enjoy helping businesses to improve their communications with the outside world through improving their social media. I am a positive and energetic individual that is focused and eager to further grow and develop my career in the world of social media.