Advertise truck driving jobs in seconds and hire truck drivers Nationwide or in any location! Employers, Companies, Recruiters, Staffing Agencies, Hiring Managers and anyone that is looking to hire job seekers can post jobs for free to our job board! CLICK HERE OR PICTURE TO SEE OUR JOB BOARD PARTNERS AND WHERE YOUR JOB POSTINGS WILL BE DISTRIBUTED! Search 50,000+ resumes and applications of qualified job seekers and truck drivers looking for a new job now! This is the application that you will receive when the job seeker applies to your job opening. All jobs that you post on our job board will post to our 4 company owned job boards PLUS all job postings will also be posted on 50+ job boards and will be posted there also. Our trucking and transportation job board makes it easy to hire trucking industry canidates with 1 click.
Employers, recruiters and trucking companies Advertise driving jobs free to 50+ job boards with 1 click.
Just cancel in your PayPal profile or email sales or the job board director and we will cancel service from our end.
Once your XML feed is built to our job board inclusion guidelines, you have created your employer account, then submit your feed for inclusion here! When you post a job opening on any of our EDP Company owned job boards they will automatically appear on our partner job boards. Post a job and list your truck driving positions with us and it will be automatically distributed to multiple job boards and websites throughout the web.
This is to protect the advertiser and the job seeker.) in the event of any fraudlent use of a Job Seekers personal information and it is connected to your job advertisement. YOU WILL NOT BE BILLED unless you decide to Subscribe to our services after your Free Trial.
Trucking companies and transportation industry employers hire more qualified job seekers by using our job board!
Job Seekers submit their personal information (some infomration is highly sensitive) with the intention of gaining employment with the employer they are responding to.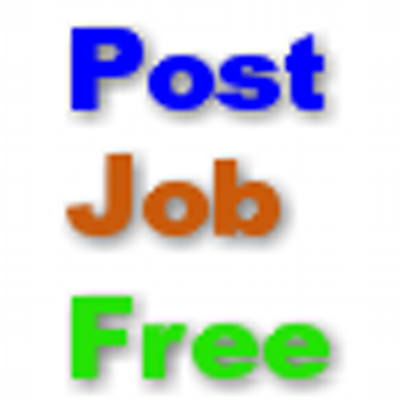 Free Employment Postings: Employers are easily able to post jobs to all the best free job boards across the web with one submission. PayPal verifies new employers via your PayPal account verification methods and gives guarantees as a uninvolved, 3rd party that is not connected to this website, you, or the job seeker.
Many of the other websites your job will be listed on, cost more to post 1 job, than a entire year subscription to our job boards. Ours contains 2000-4000 at any given time of truck drivers ACTIVELY looking for a new job!
Learn more about our trucking job board, posting truck driving jobs, advertising your driver positions, recruiting truck drivers, and truck driver recruiting by contacting us and our truck driver recruiting company now!