By J-P De Clerck 1 Comment One of the most debated topics regarding social media marketing is risk.
While Gartner estimates not responding via social channels can lead up to a 15% increase in churn rate for existing customers and ignoring social media is not an option anymore, many organizations remain wary. According to a report by Altimeter Group, social media risk management is in fact an imperative.
Two-thirds of companies say social media is a significant or critical risk to their brand reputation, according to the report.
This blog was originally published on Social Marketing Forum (read more here) and has moved as part of an integration. Fear of reputation disasters and even of simple comments still withholds many businesses to use social media.
Although such a high percentage of respondents see social media as an important risk, 60% of companies either never train their employees about their social media policies or only do so upon hiring. If you want to know more and learn how to develop a social media risk management process, check out the report from Altimeter Group below.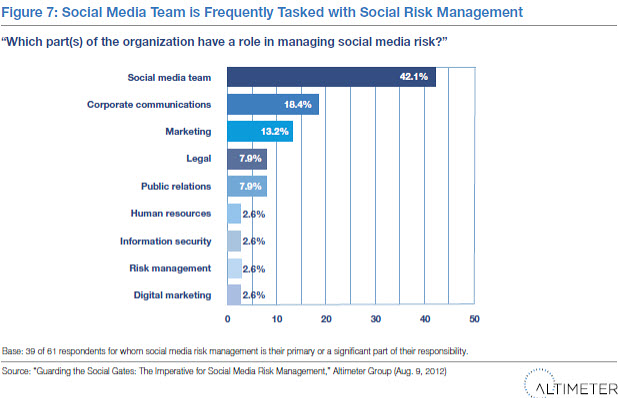 As a 360° digital business value creator, he's active on the crossroads where marketing, business, customer experience, digital technologies, IT and media meet since 1992.