We offer vocational journalists the opportunity to immerse themselves in BBC journalism for a year of high quality training and work experience. This competitive scheme attracts journalists with some experience who want to broaden their broadcasting skills, as well as creative career-switchers with evidence of journalist potential. Our aim is to make sure you're in a strong position to apply for broadcast journalism jobs across the BBC once your traineeship ends.
Our scheme is not for complete beginners, and we need to see some solid evidence of your journalism so far so we can judge your potential in our application and assessment process.
You do need to be flexible about where you live, as well as working hours - journalism is not a 9-5 job. There are two specialist JTS traineeships: Sports Journalism, based in Salford and The Gareth Butler Traineeship in politics and public policy, based at the BBC Political Programmes unit at Millbank, London.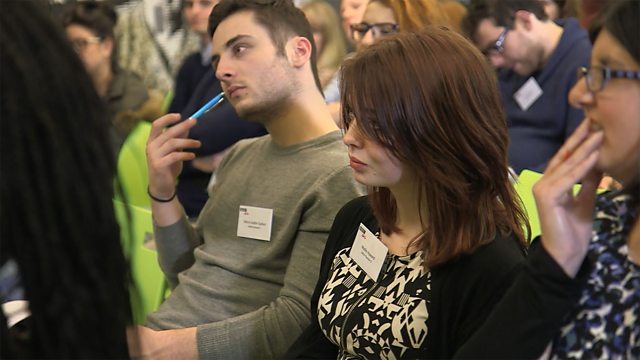 Successful applicants need to be able to demonstrate creativity, resilience in a high-pressure environment and a thorough understanding of the role of the BBC's journalism.