When a Virginia Tech student named Seung-Hui Cho opened fire on his schoolmates and killed 32 people and himself in 2007, the university was caught unprepared. Virginia Tech in Blacksburg, like many other colleges, now has a system that sends alerts to message boards in classrooms and dorms, and text messages to cellphones and other digital devices that students, staff and faculty members have registered with the system.
Some of the messages, the school said, were meant to ease the inevitable confusion that followed the shootings, such as reports of more gunfire, and rumors that another school nearby, Radford College, was on lockdown, too.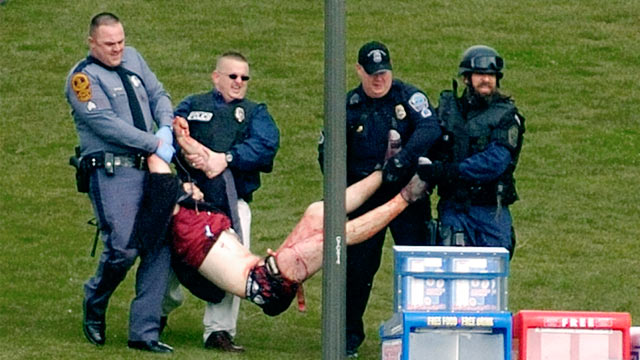 By coincidence, today's shootings happened just as Virginia Tech managers were appealing a $55,000 fine levied by the U.S.
Brett Hockersmith, a 22-year-old senior whose brother was a Virginia Tech student in 2007, said he first saw the alerts on electronic message boards while he was studying for finals with other students. It had an emergency warning system, but it did not send out the first tentative warning until two hours after the shootings began.