The former Jack Murphy Stadium, "The Murph," originally built to a capacity of 52,000 at a cost of $27 million, is notable for the ring of honor and banners of all 32 NFL teams. Transportation:Parking at Qualcomm Stadium can be expected to reach capacity two hours before kickoff.
Bottles, cans, coolers and bags larger than 12x12x12 are prohibited from entering the stadium.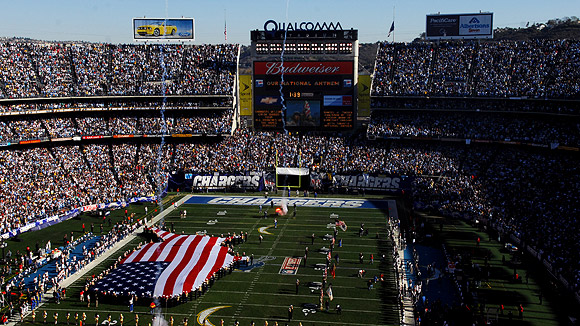 Qualcomm Stadium is accessible on the MTS Trolley's Green Line; purchase a $5 Day Pass at ticket vending machines before boarding. For more information on San Diego public transportation, visit the Metro Transit System website. Enhanced security and search procedures at the gates will cause delays for fans entering the stadium.