The NBA draft combine started yesterday and here are some of the rumors and observations coming out of Chicago (from Draft Express and ESPN's Chad Ford). James Harden for example has elected not to conduct any interviews with teams drafting outside the top five, canceling a scheduled interview at the Westin Hotel with the Cleveland Cavaliers for example. Curry is getting love from teams as high up as Washington and also has a chance to be drafted 6th (Minnesota) or 7th (Golden State).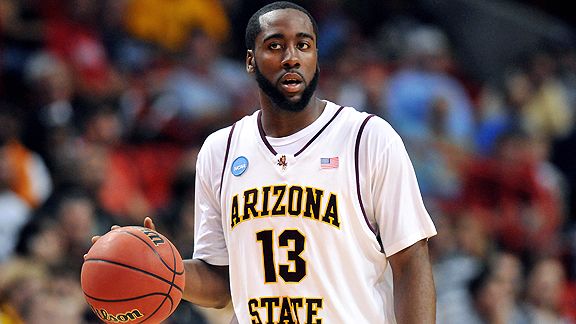 Many NBA scouts had Mullens as a top-five pick at the start of the season, but downgraded his stock after he failed to get significant minutes as a freshman.
He also reportedly will not be conducting any competitive workouts with anyone anywhere in the draft process.