Kevin Ware of the Louisville Cardinals is tended to by medical personnel after breaking his leg during the Midwest Regional final against Duke. Some have already started calling it the most gruesome injury in the history of televised sport.
Ware's injury has opened up the debate on just what viewers should see when something catastrophic happens during a sporting event. Twitter went into overdrive after Ware was hurt, and it is likely CBS saw the reaction online, prompting them to not replay it during halftime.
Most interesting is that a few outlets have taken the supposed moral high road and opted not to air the highlight or immediately post GIFs of Ware, which in this day and age is the epitome of media restraint. And for all their restraint, those outlets are still talking about the injury, because it has become one of the defining moments of this year's tournament. Theismann's injury in particular has become a go-to highlight routinely trotted out when networks show top-10 lists of this sort of thing. Ware was released from hospital on Wednesday, and hopes to rejoin his team at the Final Four, where he will morph from the kid with a freakish injury to the inspiration his team will need to win the whole thing.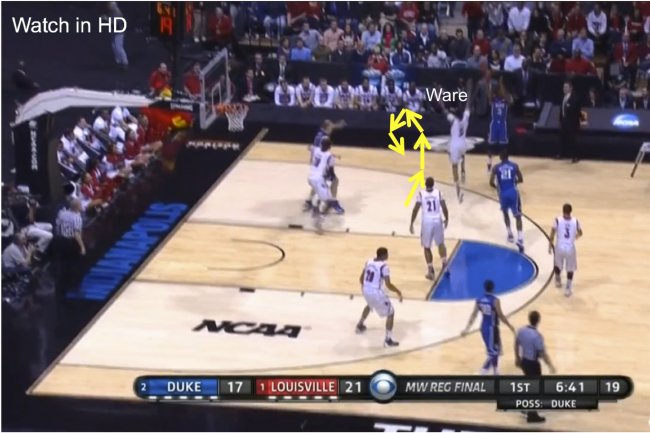 In the aftermath of the Ware incident, there have plenty of debates about gruesome injuries and their wince-inducing capabilities. It happened during the game, Ware is an important player for Louisville and the long delay getting him off the court required an explanation.