Bowl season peaks around New Year's, and the inaugural College Football Playoff, which will feature three teams (Alabama, Oregon, Ohio State) that ranked in the top 20 in scoring this season, and the fourth, Florida State, hasn't lost a game since 2012. Baylor, in the meantime, will face one Michigan State's exceptional defense in the Cotton Bowl. Speaking of high scoring, Arizona meets Boise State in the Fiesta Bowl on the last day of 2014, and Mississippi State gets Georgia Tech in the Orange Bowl. All that said, you can't go wrong if you're watching college football over the holidays, even outside of the big six.
Of those four, two will play in the National Championship on January 12, capping off what will be an incredible run of great games.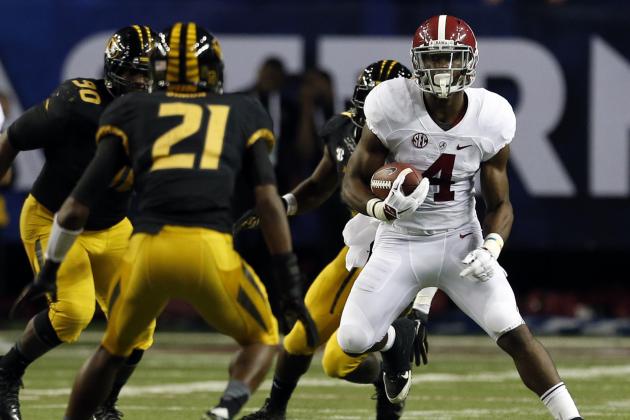 The Big 12's TCU Horned Frogs and Baylor Bears were both left out of the Playoff for 2015, but are nonetheless set to play in prestigious bowls. Nonetheless, linesmakers are expecting offense (the total is set at 72), perhaps in part because Baylor has won its last four games by double digits. The Fiesta Bowl could come down to turnovers, as Boise State crippled themselves with giveaways in their two losses this season, and Arizona has the 24th-best turnover margin in the country. Dig into all the games and their betting lines below and get ready for what should be an incredible finish to the college football season. TCU gets the Ole Miss Rebels in the Peach Bowl, a game that will be defined by the struggle between the Frogs' impressive passing game and Ole Miss' elite secondary.
The Orange Bowl, on the other hand, will be decided on the ground, as both sides have Top 25 rushing attacks.