I've seen a few folks saying they might pick up both Badcube and FT versions and use one or t'other as clones. I wish those chest pieces were removable and replaceable since it's just those two little pieces on the front that make all the difference and the back stays black. There's respectful against other members (which is a must),then there's respectful for plastic figures. If people actually get offended by others not liking and talking shit about their liked toy, that's just sad.
Edit: Ok, I see it is the poses of the neck making it less fluid, I think this will be good afterall, just got to play with it a bit to get it better poses.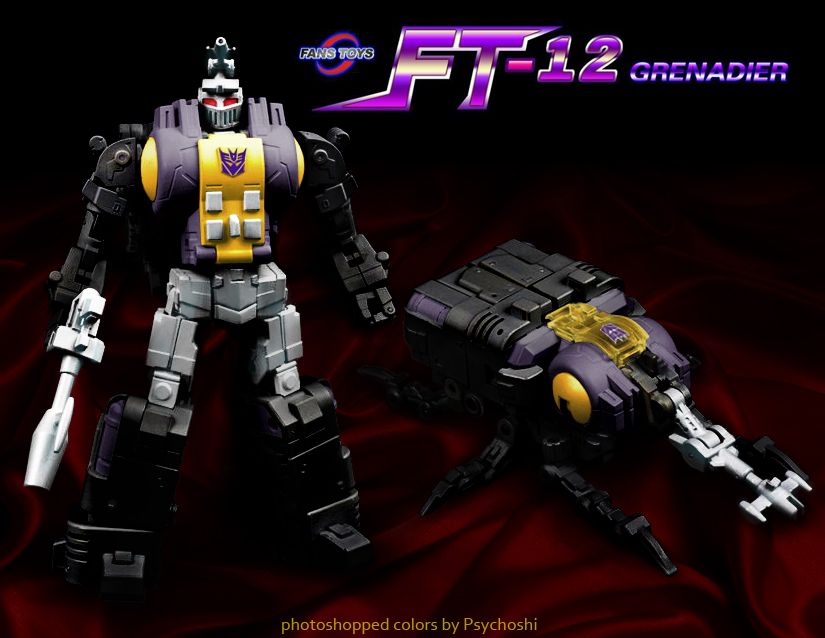 Pretty sure they're going to have them foldable to the inside on the final figure, doesn't really matter either way, he looks AWESOME!!!!! 2nd, we will include an optional part in next Iron Dibots to cover that hole, and it is not parts forming. The Dino head appears to be in the bottom inside of the lower legs, split in half similar to gigasnarl.
All producers of transforming toys should read this and learn a little about how to do it right.
Location: If there's a bright center to the universe, I'm on the planet that it's farthest from.
I'm going grey with solid chest, just for toon accuracy, but would also be interested in diaclone colors to go with a pre TF, TF display.
I'm leaning towards gray but I feel like I'm missing out on something regardless of what I choose. I (selfishly) wish that Fanstoys would lay off of some of the obscure reprints and get new figures out sooner.
Comments to «Fanstoys soar»
streetracer writes:
The warranty period because of a defect the remote.
Brat_007 writes:
A program known as Fast Weblink that.
BHB writes:
Basically has a light fixture or a fan.