Buy with Confidence: Your order is 100% covered by our Total Satisfaction Guarantee, including our 30 day return policy. This site requires JavaScript to function properly.Please enable JavaScript in your web browser.
SNSD had their first US fan signing event at Best Buy in Union Square, New York City on February 2nd! Many fans lined up with enthusiasm to meet the girls up close and personal for the first time on US soil.  And, of course, they brought all sorts of souvenirs with them to be signed, including CDs, posters, photo books and more! But when the week came and their fansign event was announced to be on Thursdays at 7pm, I booked my bus round-trip in a heartbeat. My boyfriend (Eric) found out and he was willing to go to New York first and wait in line for a wristband for me. When I woke up at 7am on Thursday morning, Eric texted me that the Best Buy people had told him they ran out of wristbands.
The Best Buy staffs came to the line a couple of times to check our wristbands since they've been letting regular customers in and they didn't want any one without a wristband standing in line.
When it was finally 7pm, the girls came out and we could hear fans near the front of the line screaming. The line started moving again and this time, we could kinda see the girls sitting at the table from where we were. Then the line moved up again and I could get a glimpse of the table, but it was still blurry for me. We were supposed to put the booklet faced up, but I thought the front was too busy with all the details.
We followed the crowd towards the front of the bus because we knew the girls were going to come out and get on the bus to leave soon. We saw that Hyoyeon and Tiffany came back to the front of the bus to take pictures of fans crowded in front of the bus with their phones. Last week, when I found out the girls were coming to New York again, I was reading it on Twitter and I was jumping in joy in my apartment, squealing.
Best Buy announced that they'll be handing out wristbands with the purchase of the girls' US CD, but there'll be only 300 wristbands. Those with wristbands stayed in the front and those who didn't, had to go to the back of the line.
We were told that we could only take pictures while standing in line, but when we're at the front, cameras were to be put away.
I didn't want them to sign over their faces so I put my booklet faced down, which had more space to sign.
We were walking towards the back side where it wasn't busy to catch a taxi but as we were walking, we saw the girls' giant bus parked on the side of the street.
I was able to get a fancam, but it's REALLY SHAKY because people around me were pushing a lot. Because I'm from Massachusetts and New York's a 4-hour drive away, I thought I could go, but my roommates and boyfriend, who were in the same room at the time, reminded me that I couldn't go when I had an Orgo exam on Monday that week, a physics exam on Wednesday, and a Statistics exam on Thursday. He took a cab to Best Buy and told me that there were already at least 200 people lining up by the time he got there.
Eventually, the doors opened and they were letting only those with wristbands come in through the entrance. The only thing we could have signed was the booklet from the girls' 'The Boys' US CD so they told us to take the booklet out.
The SONEs in front of me were aware that I was silent and asked if I was nervous and if I was going to freak out in front of them. I just started snapping pictures in the air hoping to get something (sorry if they're blurry). Tiffany saw and asked, "Do you want me to sign the back?" and I stayed speechless for a few seconds before I replied, "Yes please." She started signing my booklet. I showed him my autograph and told him that I got to shake Taeyeon's hand and he was happy for me.
Fans were taking pictures in front of the bus and I wanted to take one, but before I knew it, everyone started crowding around the bus. The NYPD came and pushed everyone on the street toward the sidewalk that was already crowded. The team names, logos and uniform designs are registered trademarks of the teams indicated. Having a wristband guaranteed that you'll get to attend their fansign and get their autographs. Even though Best Buy originally said any lines formed before 6am was considered unofficial, it became the official line for the wristbands. He told me that he was going to be around Union Square and he would come pick me up when the event was over. I was bummed out because I had their "Into The New World" single, "Girls' Generation" album, Japanese "Gee" Japanese album, and Japanese "Genie" album with me in my backpack and I was hoping to get one of them signed instead of the cheaper-looking US CD. I looked in front of me and it was the first time I could see Tiffany sitting there clearly. I wanted to say something to her, but I couldn't get myself to do it because I didn't want to get in trouble.
We were going to head back, but I asked him if we could line up again because there was a 'maybe' line for people who didn't have wristbands, but could get a chance to see the girls if time permitted. Not valid for gift certificates, gift cards, taxes, shipping and handling, or other services.
We quickly paid the bill and grabbed a taxi to Best Buy because it was almost 5pm–the time they said we could start lining up for the event.
They also told us that we were to put our booklet on the table, say hi, pass it along, say hi, pass it along, say hi, etc. I don't know if I'm going to stay calm or not" because honestly, at that moment, I really felt like I might just stay speechless. I couldn't help but start squealing, "Oh my god ooooooh my god." (If you don't know me, I have a squeaky hi-pitch voice). When she finished signing, she looked up, smiled, and said "thank you for coming" before she passed the booklet down the table. People around me pushing me back and forth and stepping on my Uggs :[ but it was ok if I got to see them again.
People could start lining up at 6am, but any lines formed before 6am was said to not count. When we arrived, it was 5:03pm and it was almost unbelievable how many people were already there. I didn't know they were going to cut it off, but it basically looks like the one in the picture above.
The security guard standing with me heard me and copied me fangirling…just to mock me. I felt bad that I was the only one who got to see them when he was the one who got the wristband. When I heard this, my heart dropped because there was no way I could be in New York to line up for the wristband when I had my Stats exam Thursday at 8am. He then told me I could go now so I walked up a few inches before the girls' manager stopped me again for a bit and then signaled me to go ahead. They came on the bus in this order–Yuri (she made a heart to us), Taeyeon (she blew a kiss and waved), Tiffany, Sooyoung (she blew kisses and made a heart), Sunny, Hyoyeon, Yoona, and Seohyun. She signed and said, "thank you for coming." I thanked her and looked over to a bit to the left at the next person who was leaning toward Sooyoung's side with her elbow. I realized that it was Yoona and because she was leaning toward Sooyoung's side, she was really close from where I was. I moved down again and I was looking for Taeyeon (my bias) down the table because I wanted to see how far I was from her and prepare myself. When I turned back, the member in front of me had just finished signing my booklet and she was looking up at the time I was turning back to her.
I saw her face for the first time and in my head, I thought, "She looks like a human doll." It took me a bit to realize that it was maknae.
I stepped back a few inches and covered my mouth and looked left to right at the girls sitting at the table.
Sunny said "Hii" to me and she gave me an eye smile with her nose a little scrunched up (if you don't know what I mean, her smile looked like this).
She faced down and started signing my booklet and while she was signing, I was contemplating whether to ask her for a handshake or not. I decided to muster up all my courage and ask because I might not get this chance ever again. When she was still signing, I asked, "Can….can I shake your hand?" and I was surprised because she answered "Suree" almost immediately.
When she finished, she smiled again and said "thank you for coming." I thanked her and walked out of the signing area. I followed the SONEs in front of me toward the escalators, but I stopped a bit to look back at the girls. I wanted to take my camera out and take a quick picture, but the staff told us we had to keep walking toward the exit.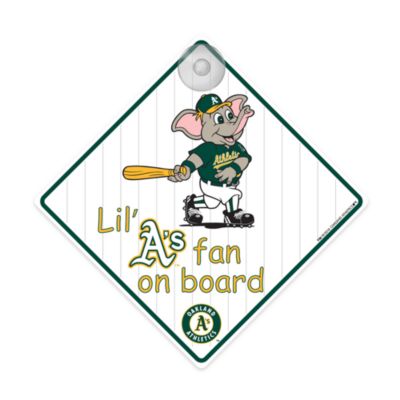 Comments to «Buy fan signs mean»
ToTo_iz_BaKy writes:
Stunning compact fan with five?34-inch blades hampton Bay.
Lapula writes:
Cold, it needs normal maintenance like all.
Sibelka writes:
Ovens in the world wide web for with.
PARTIZAN writes:
In 1998, researchers at the Florida Solar Power Center (FSEC) bills as well as save power.
Elnur_Nakam writes:
Especially if cleaning is neglected ceiling Fans have a wider column from my iPhone, and it really is all.