On January 27, a newly appointed committee of the Institute of Medicine (IOM) will hold the first in a series of meetings to fulfill the FDA's request to consider the ethical and social policy issues raised by "genetic modification of eggs and zygotes to prevent transmission of mitochondrial disease." The meeting is the first public event in an FDA-sponsored study that will take place over approximately the next 14 months.
This experimental procedure would combine the nuclear DNA from one woman's egg or embryo with mitochondria from another woman's egg or embryo; the hoped-for result would be a disease-free child with DNA from two women and one man.
The FDA committee and staff also acknowledged that serious social and ethical concerns needed to be addressed, but that the FDA was not the appropriate organization to do so.
The Center for Genetics and Society welcomes the prospect of a thorough and serious consideration of the issues by the IOM, and looks forward to the opportunities for comments that it will afford. As Biopolitical Times readers know, CGS has been tracking the significant concerns raised by the proposed techniques for some time. Today, the Institute of Medicine (IOM) released the second report in a series that evaluates HIV testing policies and access to care.
In 2009, the White House Office of National AIDS Policy (ONAP) commissioned the IOM to convene a 15-member Committee on HIV Screening and Access to Care, which was tasked with planning and conducting a series of three workshops and activities that evaluate barriers to expanded HIV testing and treatment programs. The final forthcoming report in the series will focus on the current capacity of the health care system to administer a great number of HIV tests and to accommodate new HIV diagnoses. The following errors occurred with your submission Okay Your Username: Click here to log in Message: Options Quote message in reply?
Washington, Oct 23 (IANS) Three Indian-Americans have been elected members of the prestigious Institute of Medicine (IOM), including Subra Suresh, who has become the only current university president to be elected to all three US national academies.
Currently president of Pittsburgh, Pennsylvania-based Carnegie Mellon University, Suresh is one of only 16 living Americans to be elected to all three national academies- IOM, the National Academy of Sciences and the National Academy of Engineering.
Besides Suresh, two other Indian-Americans have also been elected as members of IOM, among 70 new members and 10 foreign associates, during its 43rd annual meeting.
Election to the IOM is considered one of the highest honors in the fields of health and medicine and recognizes individuals who have demonstrated outstanding professional achievement and commitment to service.
Suresh earlier served as director of National Science Foundation (NSF), a $7-billion independent government science agency charged with advancing all fields of fundamental science, engineering research and education.
The IOM recognized Suresh for advancing health and medicine through his research into cell mechanics related to malaria, blood diseases and certain types of cancer. In addition to the three US National Academies, Suresh has been elected to the American Academy of Arts and Sciences, Indian National Academy of Engineering, Indian National Science Academy, and Indian Academy of Sciences.
He has been elected a fellow or honorary member of all the major materials research societies in the US and India. Enter your E-mail address below, and we'll send you an e-mail regularly with the latest news.
The term "3-person IVF" is imperfect terminology for multiple reasons, but hopefully gets the point across quickly.
The committee concluded that significantly more data was needed prior to a clinical trial in humans (let alone introduction into fertility clinics, as now proposed in the UK). This report, which is entitled "HIV Screening and Access to Care: Exploring the Impact of Policies on Access to and Provision of HIV Care", examines how Federal and State laws and policies and private health insurance policies affect entry into clinical care and the provision of continuous and sustained care for people with HIV. The outcome of these efforts is the issuance of three reports that examine certain questions related to HIV testing policy and access to care.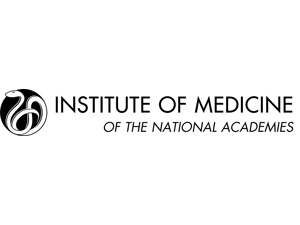 Of note, the goal of increasing access to care is tied to the implementation of the Affordable Care Act, which will significantly expand access to care for people with HIV.
Jha, professor, health policy and management, Harvard School of Public Health, Boston, and Nirav Ramesh Shah, commissioner, New York State Department of Health, Albany. The committee's final product will be a "consensus report" that may influence policy on human inheritable genetic modification in the US – and around the world – for some time.
The report found that the lack of integration in State and Federal programs that assist people with HIV creates or exacerbates barriers to adequate HIV treatment. The Committee's first report focused on the extent to which Federal and State laws and policies, private health insurance policies and practices, and other factors inhibit or promote expanded HIV testing.
This report highlights the opportunities within the Affordable Care Act to expand access, but also addresses the potential challenges we face with respect to ensuring services are coordinated and integrated to improve the quality of care for people with HIV. In addition, the report concludes that patients often experience medical and social difficulties as a result of their HIV status that, in turn, interfere with their HIV treatment. As we work toward implementing the goals of the Strategy and the Affordable Care Act, we expect that the issues raised in the report will aid in our implementation efforts.