You must set your browser to accept cookies and to enable Javascript in order to access certain functions of this site, including the purchase of tickets. Have more than just one favourite artist? Let My Ticketmaster keep track of all of them for you. Apart from the learning, we have also integrated different family activities and competitions every single day of the event. At the event, you get to shop for both yourself and your baby from both local and international exhibitors in different product categories, often times at great discounts extended only during the event. The Baby Banda Pregnancy and Baby Fair is an event where families learn, connect, shop, enjoy themselves and make great memories! The Baby Banda Maternity Beauty Pageant is the only one of its kind in East and Central Africa – we celebrate mums who are Pregnant and give them the opportunity to openly feel proud of their bump and keep the memory alive. A couple of years ago I attended a very large Pregnancy and Baby Fair – to which people travelled from across the country. I had to ask myself – "Why are these pregnancy mums and their partners travelling so far for this?
Expectant couples are SO excited about pregnancy – this is the most scary, amazing, thrilling, provoking and worrying time for them – a point in their lives where they step into a totally unknown role and leave their old personas behind as they become parents!! Needless to say, when they hear that there is a Pregnancy and Baby Fair planned they are desperate to attend, hoping for an insight into pregnancy, birth and parenting. So imagine the disappointment on their faces when they looked around to view hundreds of "sellers" that were keen to promote their "can't do without" products. And of course the problem is that when you are about to be a new parent and you have so many worries about whether you will be good enough – then it seems reasonable to buy that beanbag because it is tangible and achievable – and shows that you are "good enough" already because you have invested in it's mind boggling qualities of support in any position".
You can repeat the above scenario with a hundred and more products – some of which were nice to haves – but really not essential and not in anyway going to improve their parenting abilities – because the brutal truth is you can't buy love, patience, sleep or tolerance in a handy bottle to consume when needed!! So as we announce the Birthability Pregnancy and Baby Fair to be held on 18th October 2015 what is going to make us different?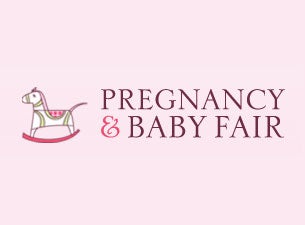 The answer is a LOT of opportunities to talk about their pregnancy so far and discover local service providers that support women to enjoy their pregnancy and birth physically and emotionally. And as if that wasn't enough information for one day – we are offering free taster activity classes with for babies, and complimentary short talks for the bumps teaching some top tips for labour and birth.
We are being joined by a local shop owner who will be displaying baby slings and reusable nappies amongst some other lovely bits to buy (everyone needs a little retail therapy!).
This is why we want to walk with you from the very first day you learn that you will have a baby to the first few years of your baby's life. Over the three (3) days of the fair, we incorporate different learning perspectives by involving professionals from various fields.
No single day is the same and you need to attend the total three (3) days to get a wholesome experience that's informative and full of fun!
Launched in 2010, six (6) successful pageants have so far been held and we have proudly crowned six (6) Beautiful Pregnant women. If Yes, look out for details on this site for your chance to be in a once in a lifetime Maternity Beauty Pageant! What is it that is so appealing?" Well actually, what they thought they were going to get wasn't actually what they got! Entering into a large hall of "stalls" they search for information about their options and choices – keen to learn about the changes they are undergoing physically – wanting to discover how their baby is developing now in utero, and intrigued about classes and activities they can sign up to in pregnancy and for those early days with their newborns, and importantly they want to be able to start laying down the foundations for new friendships and support groups that will help them through those early days in their new "world of parenting". It was so sad to look at mums who were TOTALLY buying into the sales patter of "you really CAN'T get by without buying yourself this oversized beanbag shaped like a massive pillow' – and felt even more sorry for their partners as they handed over ?65 and then had to drag the bloody thing around behind them for another 3 hours!!
They can learn about ways to connect with their baby both before and after birth and meet women that teach pregnancy and birth classes that prepare both mum and dad for labour itself.
We want this special experience to be as informative and as re-assuring for you as much as possible.
These professionals not only include leading medical professionals but also specialists in breastfeeding, first aid, counseling, therapists and more because we understand the importance of holistic care and acknowledge that the journey through pregnancy into parenthood is unique to every woman and their partner.
Toddlers and babies are not left out either; we have a dedicated Play area manned by child care professionals and we also provide for both a Diaper changing and Lactation area. Meantime, please join us on facebook and interact with thousands of other mums and mums-to-be.
The journey leading up to the Maternity Beauty Pageant is fun and exciting for the pregnant women who qualify to compete.
Couples can meet midwives that care for women in labour and will be able to ask them any questions about birth options in both Midwife Led units and obstetric wards.   Dads to be can learn how to best support his partner through labour and discover skills that will help him avoid feeling like a "spare part" on the day.
The annual Baby Banda Pregnancy and Baby Fair gives you the opportunity to meet with lots of people who care for Mummy and her little one.
We take them through training that equips them and they gain the confidence to stand out in their journey into motherhood.
They can find out about early days with a newborn – which support groups are in the area, which lessons will help them to bond with their baby and why? You will not only engage with medical professionals but also meet different people who are passionate about mothers and babies. The pageant is open to women who are married, single, divorced OR women who are already mums.
We will be joined by a "nursery provider" to discuss childcare options if both parents need to return to work, and our amazing Breastfeeding counsellors will be sharing hints, tips and recommendations to get feeding off to a good start.