Women with heart disease are at greater risk than other women when going through a pregnancy, but most still have positive outcomes, a registry showed.
The European Registry on Pregnancy and Heart Disease was initiated by the European Society of Cardiology to describe the outcome of pregnancy in patients with structural or ischemic heart disease.Note that the investigators found that the majority of patients go safely through pregnancy. The risks conferred by heart disease were magnified in women with cardiomyopathies and in those living in developing countries, the researchers reported online in the European Heart Journal.
Because of a limited amount of data detailing the effects of heart disease on pregnancy outcomes, the European Society of Cardiology started the European Registry on Pregnancy and Heart Disease in 2007. For the current analysis, the researchers looked at data on 1,321 pregnant women who were enrolled from 60 hospitals in 28 countries from 2007 to 2011. Most of the patients (72%) were in New York Heart Association class I, and only 0.3% were in NYHA class IV. The most frequent diagnosis was congenital heart disease (66%), followed by valvular heart disease (25%), cardiomyopathy (7%), and ischemic heart disease (2%). The median duration of pregnancy was 38 weeks, and the median birth weight was 3,010 grams (6 pounds 10 ounces). Thirteen of the mothers died -- seven from cardiac causes, three from thromboembolic events, and three from sepsis. During pregnancy, 26% of the women were hospitalized, a much higher rate than seen in healthy pregnant women (2%). Fetal mortality beyond 22 weeks of gestation or when the fetus was greater than 500 grams (1 pound 2 ounces) occurred at a higher rate in the women with heart disease.
The authors noted that developed countries have much greater access than developing countries to optimal prenatal care and preconception counseling, even if it isn't used in all cases. The researchers acknowledged some limitations of the study, including the inability to perform extensive subgroup analyses because of small patient numbers, the fact that the input and quality of data was checked in only 5% to 10% of cases, and uncertainty about how representative the patient population is, considering the voluntary participation in the registry.
This work was supported by the European Society of Cardiology.The authors reported that they had no financial disclosures.
MedPageToday is a trusted and reliable source for clinical and policy coverage that directly affects the lives and practices of health care professionals. Physicians and other healthcare professionals may also receive Continuing Medical Education (CME) and Continuing Education (CE) credits at no cost for participating in MedPage Today-hosted educational activities. This material is used by permission of Wiley-Liss, a subsidiary of John Wiley & Sons, Inc.
Women who develop high blood pressure or gestational diabetes during pregnancy may face a greater risk of having these conditions again later in life, a study suggests. To see how these pregnancy complications impacted health later in life, researchers started following more than 22,000 women when they were in their mid-50s, about 27 to 29 years after their first pregnancies had occurred. They found that women who had high blood pressure during pregnancy were more than twice as likely to have it later as women who didn't experience this complication when they were younger.
In addition, women who developed diabetes during pregnancy had a four-times-higher risk of developing diabetes again later on. And among women who developed diabetes or hypertension later in life, those problems typically got recognized earlier if they had previously experienced the conditions during pregnancy, researchers found. Overall, almost 6,200 of the women in the study, or about 28 percent, had hypertension, or high blood pressure, while pregnant and almost 1,100, or 5 percent, had gestational diabetes. In the intervening years, there were more than 2,500 cardiovascular events, including about 1,500 caused by heart disease and 720 due to stroke. Women with high blood pressure during pregnancy were diagnosed with hypertension around age 44 on average, about eight years earlier than women who developed hypertension without having had it during pregnancy.
Women who had gestational diabetes were diagnosed with type 2 diabetes, a form of the disease linked to obesity and aging, around age 53, about eight years earlier than women without a history of diabetes during pregnancy.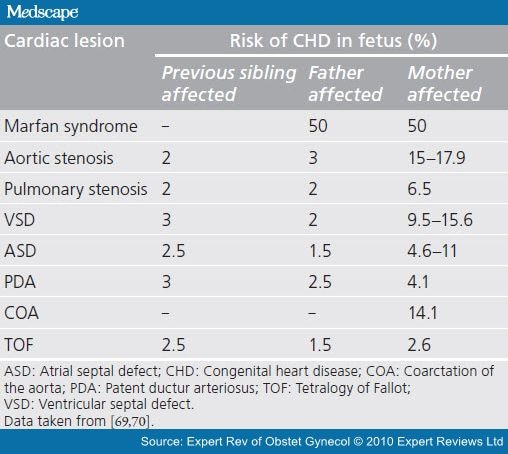 The main limitation of the study is its reliance on the women to accurately recall and report whether they had high blood pressure or diabetes during pregnancies that occurred many years before the start of the study, the authors acknowledge in the journal Hypertension.
In addition, high blood pressure is riskier when it develops earlier in pregnancy, and researchers didn't have data on the timing of this complication. Even so, the findings should serve as a reminder to women to consider any pregnancy complications when thinking about their risk for future health problems, Kaberi Dasgupta, a researcher at McGill University in Montreal who wasn't involved in the study, said by email.
Women can minimize their risk of these complications by starting pregnancy at a normal body weight, and, if they get these conditions while pregnant, by working with their doctor to improve their diet and lifestyle, said Deirdre Tobias, a researcher at Brigham and Women's Hospital and Harvard Medical School who wasn't involved in the study. But pregnancy outcomes were markedly worse in patients with cardiomyopathy and in developing countries. The ongoing registry enrolls pregnant women who have valvular heart disease, congenital heart disease, ischemic heart disease, or cardiomyopathies. The highest mortality rate occurred in patients with cardiomyopathy, who also carried higher rates of heart failure and ventricular arrhythmias. Most of those cases (62%) were listed as intrauterine fetal death without any further information, 21% were attributed definitely to the mother's condition, and 17% were related to structural fetal abnormalities. Women with this problem during pregnancy were also more likely to develop cardiovascular disease.
Women who have this pregnancy complication, however, are less likely to enter the study at an older age because they have a higher risk of future disease and poorer survival rates.
The material on this site is for informational purposes only, and is not a substitute for medical advice, diagnosis or treatment provided by a qualified health care provider.