We found, in Julia, someone who was really concerned and wanted to do everything possible to help. I remember telling my husband, when I found out I was pregnant, his reaction was "What are you talking about !?" He couldn't believe it. After 2 failed IVF's, the RE almost canceled my third IVF cycle mid-way since I seemed "too emotional"—apparently it's not ok to cry when receiving bad news in her world.
On October 31, I received the results from a pregnancy blood test, indicating that I am pregnant!!! I have registered and would like to participate in the Circle that begins tomorrow as I continue my Imagery and Body Truth Practice — and all of your beautiful tools.
The night I got the call that it didn't work I started reading The Fertile Female again because it was the only thing that made me feel better. I felt I needed to attend the conferences in Woodstock to get a true sense of direction and that was really hard for me. During what Julia calls Body Truth exercises in the afternoon of the workshop,  I realized I had tightness in my chest. As assisted reproduction moved from experiment to standard practice, new kinds of embryo images were recruited to win public acceptance. In Britain the Conservative deregulation of healthcare in the 1980s encouraged the foundation of commercial infertility clinics competing with National Health Service centres.
When parliament resisted, scientists mobilized and the public debate brought images of embryos to broadsheet pages. After trying for so long (IVF, IUI) without success, we could not believe that it happened like this. After the failed IUIs we moved on to IVF.  We did 2 IVF cycles both of which failed and neither of which produced even a single fertilized egg! This was the first place I had been during these years in which it was ok to cry and to feel.
I had already started my third IVF cycle at the time and figured I would go through it while doing Julia's work.  I bought a juicer, Julia's cds, and supplements, and began. That's when I decided I needed to go to a workshop in Woodstock because the teleconference series wasn't going to be enough.
I was turning 35 in mid-January and had been dreading that birthday – that's suppose to be a significant number in the fertility world.
My goal was to heal myself so I could be a better mother, wife, friend –  a better person. After all these yars, we're embarking on a new journey and even thought we have a lot to learn, we love the experience of being parents.
In the 1960s, feminist artists turned to the body in an explicitly political act of 're-appropriation' from overwhelmingly male science. To improve the low success rate, fertility specialists fertilized and implanted multiple eggs, but some 'spares' remained and scientists proposed to use them for research. I was only thinking the other week, how it was a year ago…that I came to Woodstock to meet you! We got pregnant naturally, something that my husband and I had dismissed as a possibility long ago. I felt very connected to what was in the book, but I also felt very overwhelmed as to where to begin. Julia remarked about how much courage it took to show up and that enabled me to move forward. I just wanted to be away from that kind of  negativity and enjoy the holidays with our family.
Julia and her work changed my life in so many ways; changed who I am and how I have been moving forward with life. I shared with Julia that my husband was worried about me.  He was scared that I was believing too much in the Fertile Heart practice –that I would be able to get pregnant on my own.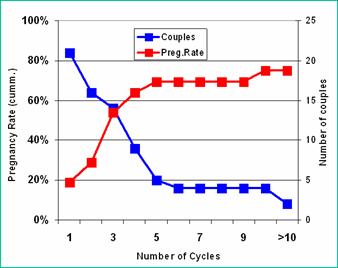 Getting pregnant was the highlight of it, but it was the whole journey and I can't thank her enough for everything and her support. You've been my lighthouse, and anchor and a powerful light giving me continuous signals on how to navigate through my heart. The alternative treatments discussed on this website are not intended to replace the advice of a health professional.
Their production was fuelled by ideological as well as personal concerns, as artists documented the progression of their pregnancies.
All development was framed as uncertain, fragile and in need of assistance; embryos were increasingly pictured as collections of cells rather than Nilsson's homunculi. Listening to other women's stories and Julia's questions really struck a chord with me as to why I made certain decisions and what pushed me that way. I had been through three different infertility doctors and was starting with my fourth doctor. Many, such as Helen Chadwick pictured here manipulating embryos with a suction pipette, worked closely with scientists. Yet the 14-day limit remains contested both by those arguing for the continuity of life from conception, and by embryologists, for many of whom it marks no significant boundary. When I did the teleconference series after I came back from Woodstock, it was helpful, but I felt that didn't participate as much as I could have, because I was in my comfort zone in my home and I could hide the way I couldn't quite hide in Woodstock.   Although many of the other women on the call were very open and it was good to have that connection and check in. But artists picturing embryos sought to express prevailing social fears and expectations, as well as concerns around personhood, the commodification of the body and the origins of life and death.