Ever wonder what happens to all your abdominal organs when the baby grows so big in your belly?
It's very common for woman to experience mid back pains after delivery or have difficulty taking a deep breath. Working with so many post partum woman I've seen time and time again where one organ, more commonly the liver, gets jammed upwards and remains this way for months to even years after birth.  I also find the thoracic spine and diaphragm to be restricted in mobility after having a baby. If you find it difficult to take a deep breath after delivery or you have pain in the bra line area you may have some restricted organs or diaphragm in your midsection.
Getting your organs back in their proper place and getting the thoracic spine moving again is helpful to regain that sense of having your body back after pregnancy.  Doing some abdominal contractions, pulling your belly button back to the spine til it can't go anymore, while also focusing on bringing your lower ribcage together in front can help with the flaring ribs and to mobilize your diaphragm. It saddens me how many women are left to feel crazy, "it all must be up in your head" after childbirth when their body doesn't feel the same anymore.  There is help and it can feel the same again.  Don't give up! Intuitive Hands Physical Therapy Proudly powered by Gatsbo Marketing and The Chicks Who Click Network.
TOOLS & RESOURCES Ovulation Calculator Due Date Calculator Detecting Ovulation Am I Pregnant?
POPULAR Crying & Colic Bathing & Body Care Diapering & Bottom Care Childcare Activities & Play Is It Normal?
Body Piercing BasicsIs it safe to get pierced during pregnancy?Whether you're thinking about getting your nipples, genitals, or burgeoning belly pierced, think again. Connect with us Sign up for our weekly emails that detail your baby's development Get our FREE apps My Pregnancy & Baby Today Mom Feed Like us on Facebook Follow us on Pinterest Follow us on Instagram Follow us on Twitter BabyCenter Blog BabyCenter Community Love us? This Internet site provides information of a general nature and is designed for educational purposes only. If you have any concerns about your own health or the health of your child, you should always consult with a physician or other healthcare professional. Plus, when you're pregnant your immunity is weakened so you're more susceptible to infection.So what if you're already pierced and pregnant? Read on for tips on caring for your piercings.Should I remove my belly ring?Your favorite pair of jeans isn't the only thing that will feel more snug as your waistline expands.
Swap your ring for a piece of clean fishing line or Teflon body jewelry (known as PTFE, or polytetrafluorethylene), which flexes with your growing belly.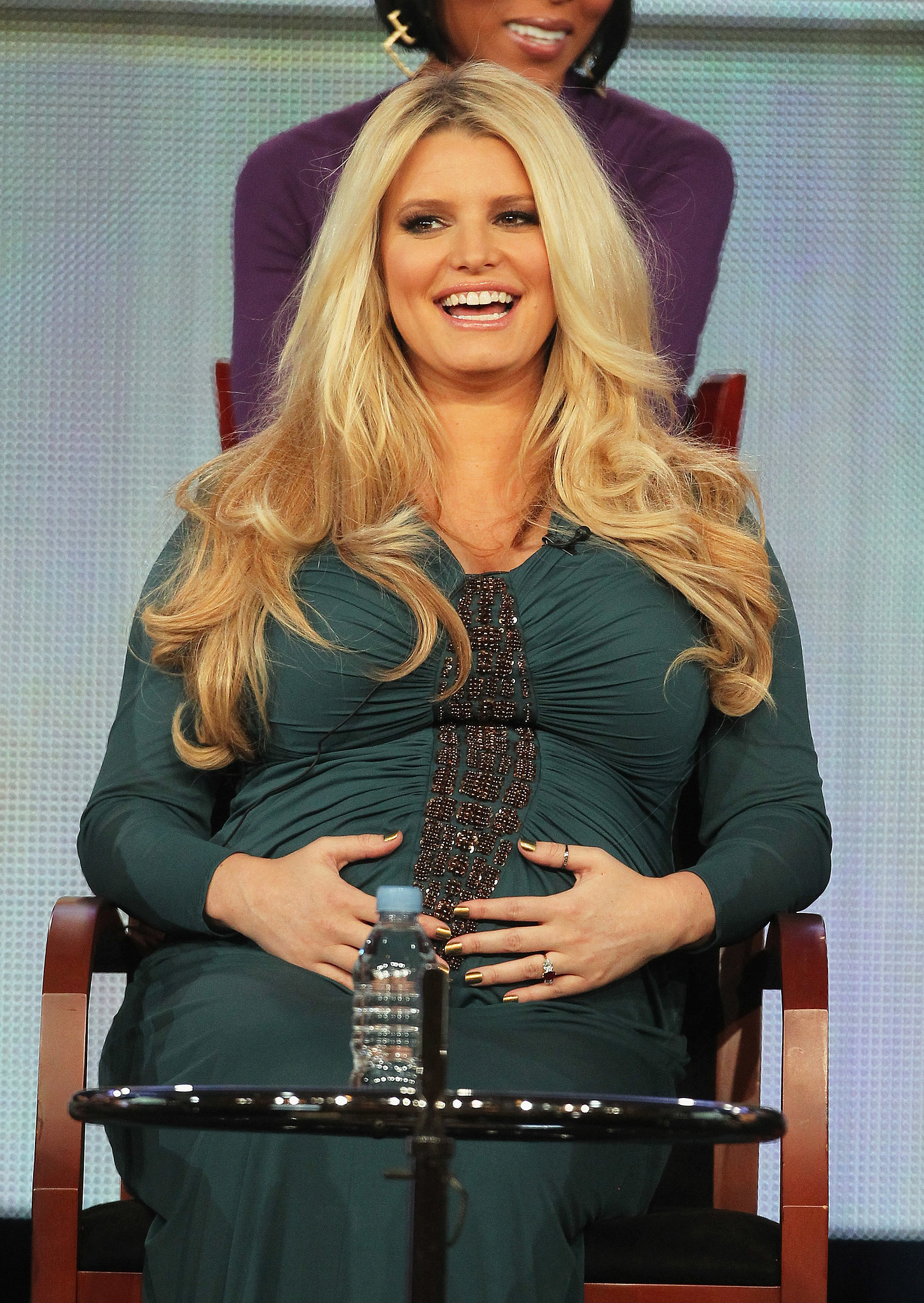 Wyman points out that you probably won't need to take this precaution if your piercing has been in for at least three to four years because it's not likely that the hole will close.If you're comfortable keeping your piercing in throughout your pregnancy and your healthcare provider approves, then go for it. It's important to keep any piercing clean, but you should be particularly stringent with the belly variety, which seems to get infected more often than other piercings. After all, the belly button has a tendency to collect lint and bacteria.Should I remove my nipple piercing?When it comes to nipple piercings, ob-gyn Kardos takes a more conservative approach than with the belly variety. In addition to being an obvious choking hazard for your baby, Kardos points out, a nipple ring interferes with a baby's ability to latch on properly, and milk could leak through the piercing hole.Your best bet is to take out your nipple piercing and let the hole heal over. However, she advises taking it out as your due date approaches because so much stretching, pulling, and tugging goes on during childbirth that the jewelry could easily be ripped out, leading to additional vaginal trauma.How do I clean my genital piercing?Take care of your genital piercing the same way you did before pregnancy, by carefully washing the area with ordinary soap and warm water.