It's time to start assembling the frame, and we began with the workbench top (rather than the shelf). We secured another lengthwise support down the middle of the workbench (12″ on center). For additional ideas about building shelves, check out our other article describing how we built shed storage shelves.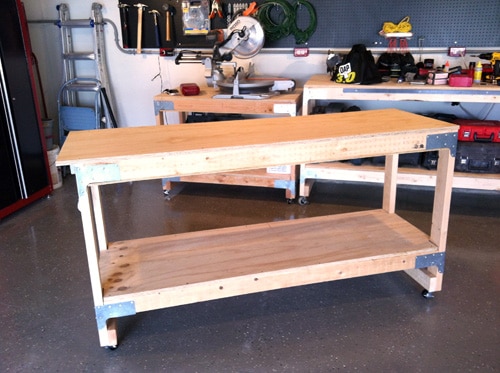 This is beneficial because now any of our workbenches can act as an infeed or outfeed support.
If anyone else has built (or is planning on building) one of these workbenches, we hope you'll send in pictures so that we can feature them here. Do the same for the workbench top, and remember to put screws in the middle support as well.
And be forewarned: I have no shortage of need for workbenches (which is a roundabout way of saying that I need more benches!).