Brian Reid is a custom fine furniture maker who builds one-of-a-kind American studio furniture in the tradition of Sam Maloof or Jere Osgood. Based in midcoast Maine, near Rockland, Reid splits his time between teaching worldwide or offering individual, private woodworking instruction. Check out my Flickr site for projects from the "Furniture and the American Evolution" class at Penland School of Crafts' 8 Week Concentration in Woods.
This very special commission shows some of the possibilities that can be achieved when ordering custom wood furniture. For Michaela Stone, furniture making brings together all the things she is passionate about: sculpture, engineering and nature.
Stone has flourished at the Center—in addition to her time as a student, she has earned a fellowship and now works there part-time as she pursues a career in furniture making. After featuring her Sinuate Chair at the Maine Wood 2014 show, Stone sold the piece to a collector who then commissioned her to make a table in the same design. Lately, Stone has been turning wood to explore new ways of incorporating her artistic background with her love for woodworking. No matter the language—or the medium—Michaela Stone is a true talent whose passion for nature and love of engineering result in fine furniture that is both functional and artistic. I'm a simple Maine woodworker, not doing things as outside the lines as you are…love your work!!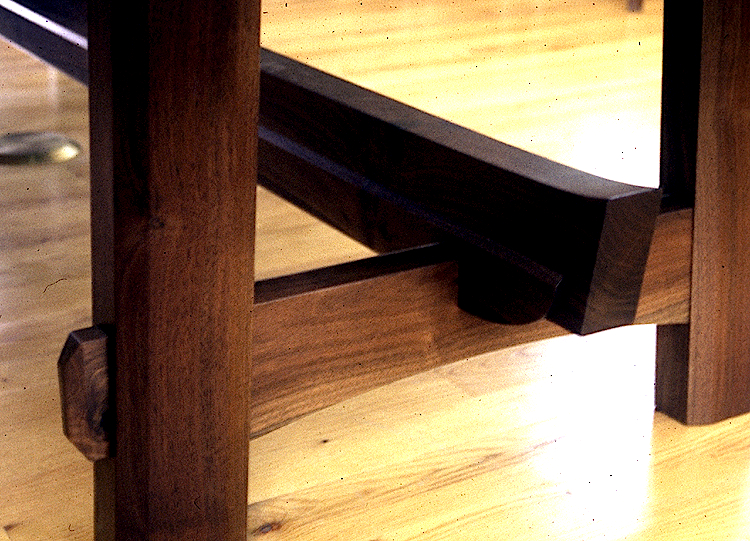 Her Sinuate Chair won the award for Best Original Design at the Center for Furniture Craftsmanship's Maine Wood 2014 exhibition, a juried, biennial show. As a Maine Wood Show sponsor, DMT provided Stone with two 8-inch DuoSharp® Bench Stones featuring continuous and interrupted surfaces with coarse, medium, fine and extra-fine grits.