With the right plans, materials, and equipment, you can construct this simple wooden box, as shown here.
Previously, we completed the main part of our custom-sized dovetail box by adding the bottom to the box. Before starting this process, put the items that you plan on storing in your box to double-check that the box will be sized appropriately. Disassemble the box, and use the plow plane to cut grooves on the inside faces of all four sides of the box at the top.
Finally, disassemble the box one more time, and glue up the sides by applying glue to the dovetails.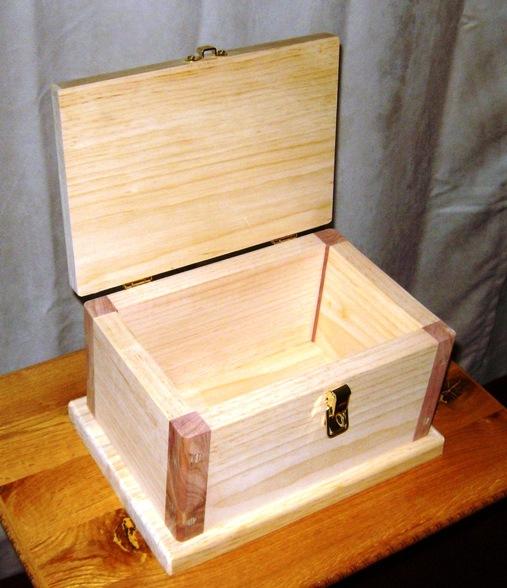 The box is usable as is, but often a lid is useful to protect the contents of the box and to keep dust out.
When you're done, reassemble the box, and the top of the front side should line up with the bottom of the grooves. This could be as simple as gluing a small piece of wood to the front edge of the box, or screwing in a small handle.
The notch has a straight line that runs across the lid, and a half circle that points towards the back of the box. You now have a custom box, which can be seen at the top of the post, sized to hold the items that you need stored away.
If it sticks, remove more wood from the bevels. The lid will eventually slide all the way in without sticking.