The organizers of the event asked me to create ten or so easy fabric projects that anyone could use to instantly update their space.One of my demos was a quick bookcase transformation. Nail to bookshelf: Lie backdrop directly on top of bookcase and use tack nails to adhere fabric to backing and backing to bookcase in one step. Adhere fabric to backdrop: Remove fabric and coat your bookshelf backing in a light spray of adhesive spray glue.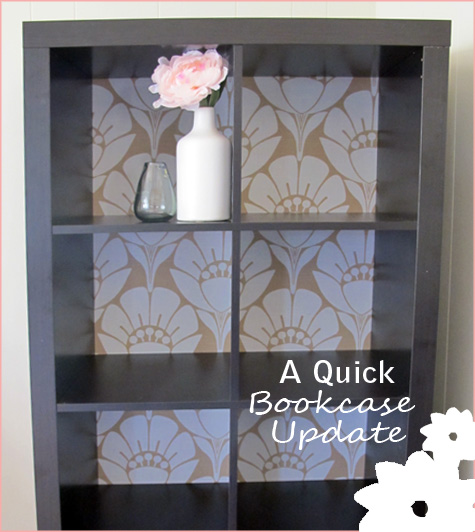 I decided to modify the bookcase and bought fabric for the back, but wasn't sure how to get it on there! Wait 5-10 seconds until the glue feels tacky and spread fabric carefully over backing rubbing out any wrinkles.3.
Create a clean hem: When dry, flip bookcase backdrop over and begin folding over the edges of the fabric creating a clean hem.