For those that stick with it, that recognize the fun and embrace the responsibility of creating an ecosystem, our aquariums tend to get more elaborate. With a name like Devil's Eye, you might expect this to be a dangerous-looking, difficult plant. This is just a small sampling of the kind of plants you should consider for your freshwater aquarium.
In addition to being aesthetically pleasing, real plants help to keep your tank clean, your fish healthy and happy, and your friends continually impressed.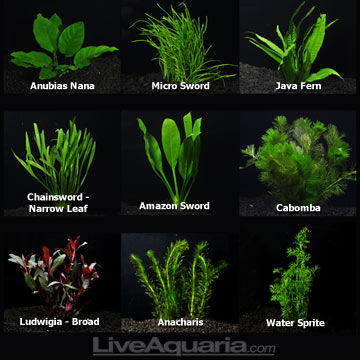 A perfect complement to the Orchid Lily, this leafy plant is smaller, with thicker and shorter leaves, taking up space on a horizontal plane where the Orchid strains for the sky. Watching your fish swim in and out of this natural beauty will add another level of fascination to your design aquarium.
With long red and green leaves, the longifolia has a natural undulation that gives your aquarium a living feel, giving its residents something to swim around and through. A green plant with a red base, the Devil's Eye gives the floor of your aquarium a clean look.
These bloom easily, without much work, but the plant itself needs a fair amount of maintenance, with a solid substrate and, according to some, a CO2 infusion. But the main problem with plastic plants, of course, is that they are static: they never change, which takes a large chunk out of why having an aquarium is such a joy.