Q4 Web Systems (Q4), a leading SaaS platform that provides communication and intelligence solutions to IROs and the C-suite of public companies, announced today the release of its Market Intelligence product suite. The new intelligence suite derives its data from proprietary algorithms developed by former Wall Street quantitative PhD technologists and the senior team of market analysts at Oxford Intelligence Partners, which was recently acquired by Q4. By leveraging unique insight into the options market along with deep stock price and market analysis, Q4 is able to provide these predictive datasets to arm the IRO with actionable intelligence on both past and future stock price movements.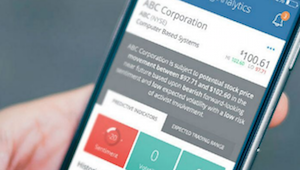 The new suite includes Q4 Surveillance, a stock trading and ownership surveillance platform, Trading Analytics, a unique set of quantitative analytics focused on market sentiment, volatility and activism, and Relative Performance, which highlights stock and volume contributors affecting specific companies, industries and the market as a whole.
The intelligence is then communicated through Q4's powerful SaaS platform to provide users with a clear visualization of trading activity, institutional ownership, options market trading, investor sentiment and market volatility.
Hundreds of global companies and brands use Q4's website, mobile, webcasting and intelligence platform to manage, report and understand their engagement with the capital markets.