Second Wave is a free DLC add-on for XCOM: Enemy Unknown that enables players to unlock advanced gameplay options for increased challenge and replayability.
The Second Wave content is considered the third DLC[1] released for XCOM: Enemy Unknown and is part of the game's 3rd patch[2].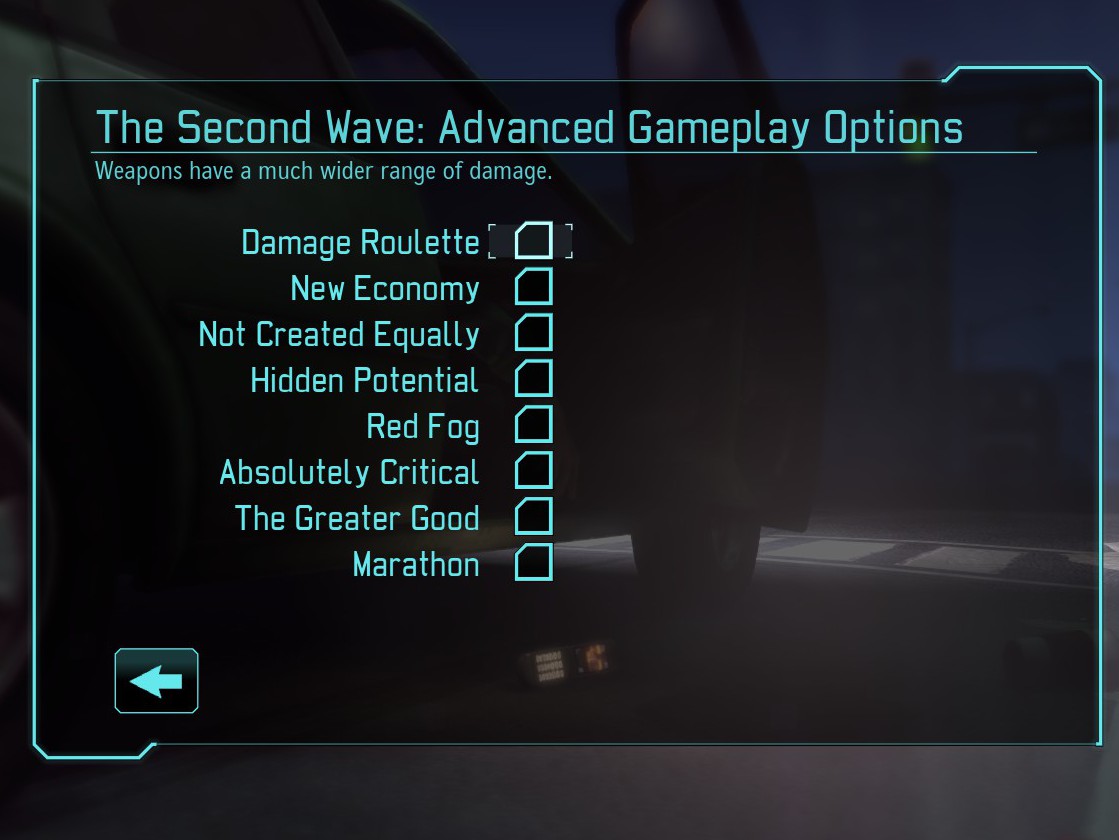 Erasing any files where the campaign has been completed will remove all extra Second Wave options. Previously these options were only accessible and usable by players of the PC version of the game through modding[3] using Resource Hacker .