Some have questioned if the SEC's initiatives and reorganization have diverted it from monitoring bread-and-butter issues, such as financial fraud, particularly in the accounting area. The SEC's new chairwoman, Mary Jo White, has refocused the SEC on accounting fraud issues.  She created the Financial Fraud and Accounting Task Force.
The new SEC task force is built on the mantra of proactive enforcement.  It consists of a team of attorneys and accountants with significant financial fraud experience who are charged with understanding the origins of financial reporting fraud and trends needed to identify potential financial fraud, including revenue recognition, off-balance sheet transactions and revisions of financial statements. The task force has a unique opportunity to refocus on cutting-edge ideas for identifying and preventing financial fraud.  It will form important theories and new approaches based on academic research and other sources of ideas. The SEC has taken a lot of heat for its performance in the last 10 years.  Whether the latest reinvention has any merit will quickly be revealed in new enforcement actions for financial fraud. Corporate Compliance Insights is a professionally designed and managed forum dedicated to online discussion and analysis of corporate compliance, risk assessment, ethics, audit, and corporate governance topics. SEC recently announced the creation of a new Financial Reporting and Audit Task Force in the Division of Enforcement along with a Center for Risk and Quantitative Analysis.
The formation of a new Financial Task Force, coupled with the creation of the Analytics Group, suggests a new focus for an enforcement program that has centered on insider trading, offering fraud, Ponzi scheme and market crisis cases since the 2009 reorganization of the Division.
If the new Financial Task Force has an impact similar to that of the 2009 reorganization which spawned record numbers of cases, it is reasonable to expect that the Commission will be opening a significant number of new investigations and bringing more actions centered on financial statement fraud and related reporting issues. This is not the first time that the SEC has focused on financial statement fraud and reporting issues.
The critical question for issuers, directors, executives, their auditors and business partners is the approach the new task force will take. Analyzing these points should provide a guide to the future approach of the new task force which can be used now by issuers, their executives and auditors to conduct an analysis of current practices to avoid liability tomorrow.
For more commentary on developing securities issues, visit SEC Actions, a blog by Thomas Gorman.
For more information about LexisNexis products and solutions connect with us through our corporate site.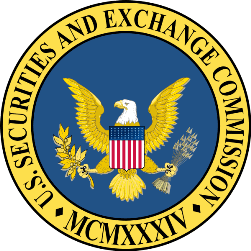 Additionally, Corporate Compliance Insights is a focused knowledge-sharing forum designed to educate and encourage informed interaction within the corporate compliance community. It also suggests that the new task force will adopt at least some of the risk analysis and metric oriented approach utilized by the Division of Enforcement since its reorganization.
Stated differently, understanding how the SEC Enforcement plans to proceed is good business today and tomorrow. Filed January 30, 2012) (accounting fraud action against former senior officers and outside auditors of British subsidiary of issuer).