Non regulated companies are all in the list of scams after all they do not answer to any authority and if you have a dispute with them there is no legal action you can take against them, they make sure you agree to indemnify them of anything before you sign up for an account, that way you cannot even take them to court. Most automated robots out there are scam because most are not programmed by traders and they rarely turn a profit for anyone, the only person making a profit from these robots is the person selling these automated robots, otherwise why would these guys sell these robots for thousands of dollars, tell you what, most of these guys do not even know what Forex is, what they know is how to sell things, you will be surprised to learn the number of emails that I receive every month asking me to promote these robots on this website in exchange that for every sale I would get a commission.
Want to know how your broker will know you are using an automated EA, first of all you will have selected the option for allowing Expert Advisors to execute automatically , second EA open transactions using programming modules known as scripts and all these transactions are logged as opened by an EA.
Auto-dealer plugin is a covert tactic that is not known by many people, but once you start getting re-quotes, off quotes all the time it is time to suspect an auto-dealer has been implemented for you especially if you are making profits, one or two requotes is okay but if all the time you get requote after requote maybe it is time to change your broker.
Some companies have even been fined for using tricks such as manipulating the spreads, they are always adding extra spread by using such types of software and plugins. Want a reliable signal provider, you will have a hard time finding a reliable provider, most will not make any profits for you better you learn how to generate your own signals. These guys have heard that there is a lot of money in Forex and that traders want to waste their cash by giving it away to con artists who sell them the best FX system, if you want a good currency system there is a topic on that here, free.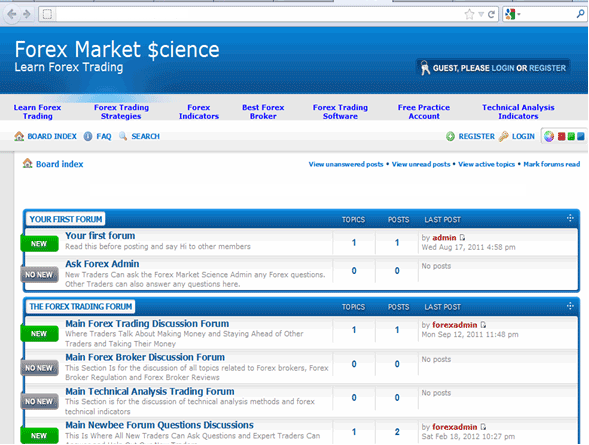 Forums were a good place for traders to share their ideas and learn from each other, until scammers got to know that is where beginners hang out, one should first take the time to learn about the currency market using training tutorials before venturing into these forums where the chance of being mis-informed by others who are posing as traders is quite high. Some visitors on these forums have their own motives, like showing you how much they know then once you fall into their trap the want to sell you something, like a system or a signal service that is just a scheme to get your cash, be aware even as you go on other forums - there are many sharks in forums. Forums might end up mis-informing you especially if you go to a forum where the traders there are all novices or people just trying to redirect you to their website using links to their site where they will execute their schemes you.
Many schemers will try to trick other forum members with their links, robots and FX systems that they are selling on forums.
As a beginner beware of the schemes out there whether it forums you visit, beware there is where schemers are waiting for you after all you are a beginner who is not aware of the many schemes out there and are likely to buy.
A broker will only rely on its credibility and investors will look for regulation as the first qualification for choosing a financial institution, most companies know this, that is why most of them are regulated and adhere to strict code of conduct when handling clients deposits so that they keep their license, trading with a regulated is a guarantee that your investment is safe because all their transactions are independently audited by an external auditor and the audit reports scrutinized by their Financial Regulatory Authority that they are registered with. The auto dealer is a software plugin that is put for profitable traders, once an auto-dealer is implemented for you you cannot simply transact the market and will get re-quoted continuously, you will get "off quoted", (whatever this is and what it means only the auto-dealer knows) it is like an undercover tactic that you are not even aware of, likewise if you are using a robot you will be put on auto dealer and that is the end of you robot, your robot will hang from the many re-quotes dealt to it by the auto dealer.
Currency signals providers will provide signals and charge $200 dollars per month, these guys think there is a lot of money in Forex to be given away by traders, a better way to use the 200 dollars you got is to open a mini account and learn with that cash, you are more probably likely to make a profit from it than if you pay 200 dollars for some signals. These people think that there is a lot of cash in Foreign Exchange Market to be given out by investors, How does some one give you $200 dollars for nothing, These guys will charge top dollars, $200 dollars, $500 dollars even $3,000 learn currency training course, never give your cash to anyone for anything or else.
An auto-dealer will put a delay of between 2 to 10 seconds for all your transactions or even freeze your currency platform for even hours locking your automated robot out of execution.