These two economic calendars are color coded calendars which show the volatile news items or high impact items coded in red and you can check the weekly or daily view. News items that could cause strong movement and high volatility are coded in red on the economic news calendar. These scheduled news drivers on the economic calendars combined with price alarms will help you to spend a lot less time in front of the computer but you can still monitor the movement cycles of the spot market on 28 pairs. On the news calendar next to each scheduled news item is the predicted or projected outcome of the news. New from Tradeview Forex , an events calendar updated daily that lists the next's days political and economic stories and events that can influence the Forex market.Keep an eye on this events calendar and stay on top of the fundamental economic data that affects the performance of the USD and other major currencies.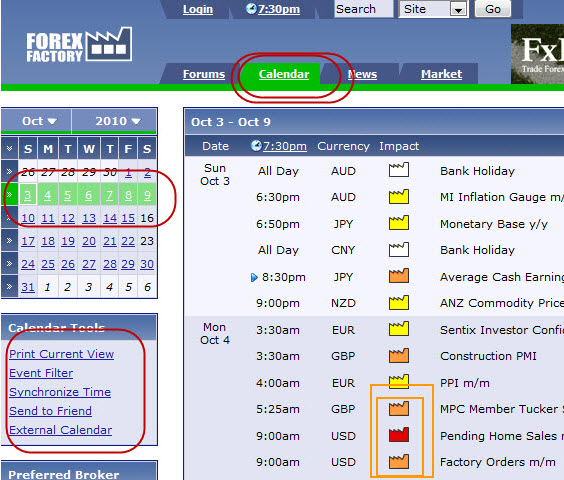 TRADEVIEW FOREXThere is a risk of loss in trading foreign currencies and it is not suitable for everyone.We are compensated for our services through the bid-ask spread.
All of the other less volatile news drivers also appear on the economic calendar coded in orange and yellow icons. Always perform a rigorous analysis of 28 currency pairs across multiple time frames and set your trading plans, the news check is a final check to see if volatile items could potentially drive a pair in the direction of the trend, all trade entries are verified with parallel and inverse pair groupings using The Forex Heatmap®. This allows you to check the calendar on Sunday or Sunday night and see what volatile items are coming for the week. For example on the ECB minimum bid rate news if the rate is expected to hold steady but the number comes in higher than expected the EUR could strengthen across all pairs and this EUR strength would be picked up by The Forex Heatmap®.
Check the news calendar for the time of news drivers on the AUD and NZD pairs in the Asian session.
The economic calendar can also be adjusted to match your time zone and computer clock to synchronize. If the market is moving and there is no scheduled news, look for breaking or unexpected news on any real time forex news site.