If you look at the blue on balance volume line at the bottom of the chart you can clearly see that more contracts are being sold than bought which is typically an early warning sign that the market is about to fall farther.
Below is a marked up screen shot of my automated trading system which I use for timing both futures and ETF trading strategies. Last week stocks repeatedly gap higher and sold off with strong volume telling us that institutions are slowing phasing out of stocks (distribution selling) unloading shares into strength and passing them onto the a average investor to be left holding bag.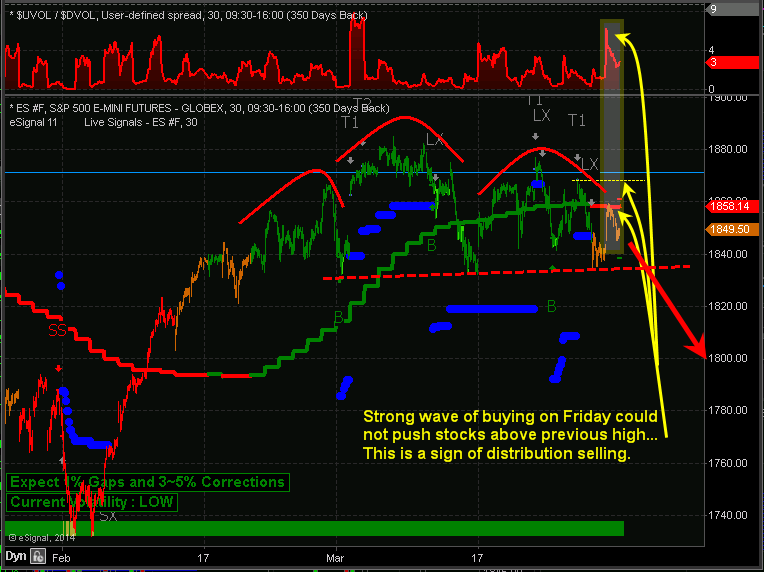 It is important because during a down trend the market makers and big money plays who have the money and tools to manipulate the markets will allow the market drift higher or they will run price up in overnight or premarket trading when volume is light.
Thursday and Friday of last week we started getting orange bars on the chart telling us that cycles, volume, and momentum are now neutral.
Trading in general is not hard to do, but creating, following, executing properly money and position management is.
If you have trouble with following or creating an ETF trading strategy you can have my ETF trading system for rising, falling and sideways markets traded automatically in your trading account.