Rob began his career with a niche Lloyd's broker, handling Asian facultative and treaty reinsurance into the London and Far East markets. Tony has successfully built a number of insurance businesses during a dynamic career in the insurance industry including Asian Brokers Ltd and International Reinsurance Services Ltd, a hugely successful business acquired in 2006 by Lloyd's Syndicate R.J Kiln. Before developing his own insurance businesses, Tony gained his earlier experience as Regional Executive Director for RMA Ltd, Deputy Manager for Tugu Insurance Company Hong Kong, and Underwriting Manager for SCOR Reinsurance Co (Asia). Charles Kai Ming Wah is a Fellow of the Institute of Financial Accountants and has over 25 years of accounting experience in the reinsurance business. Charles started his career in 1983 with Munich Reinsurance Company, rising to the position of Assistant Chief Accountant.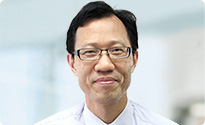 In 1997 he joined Asian Brokers Limited and subsequently International Reinsurance Services Limited (IRS) in 1999. Florence started her career in 1982 with Wallem Lambert Brokers Ltd as an Executive Assistant.
Florence joined Marsh (Hong Kong) Ltd in 2009 as Administration Manager and in 2010 she was promoted to Assistant Vice President of Administration.
He is an ACII qualified broker, with specialist experience in Marine and related interests and energy. Subsequently, he worked for Swinglehurst and SSL Insurance Brokers Ltd, where he was involved with some of the largest European and Asian commercial fleets in the marine market.

In 1988, Florence joined ING General Insurance as Executive Secretary to the CEO to manage office administration functions as well as handle human resources administration for an office with 70 employees and was transferred to ING Asia Pacific Ltd in 2002.