Grylls is known for recreating survival scenarios on his popular Discovery Channel TV show. The new universal iOS app from F84 Games allows users to control Grylls as he is being chased by a relentless grizzly bear. There are also seven Bear Grylls characters to unlock, rescue choppers, power paragliders, jetpacks and so on.
President Barack Obama (pictured, right) will put his survival skills to the test in a special, Alaska-set episode of NBC's Running Wild with Bear Grylls. Obama's involvement with the NBC adventure series comes almost two months after Vice revealed the president would visit a federal prison with Vice Media founder and host Shane Smith for an HBO documentary special, Fixing the System, which is set to air on September 27.
The Obama-starring episode is to be produced by Grylls, Delbert Shoopman and Dave Pearce of Bear Grylls Ventures, alongside Chris Grant, Viki Cacciatore and Liz Schulze of Electus.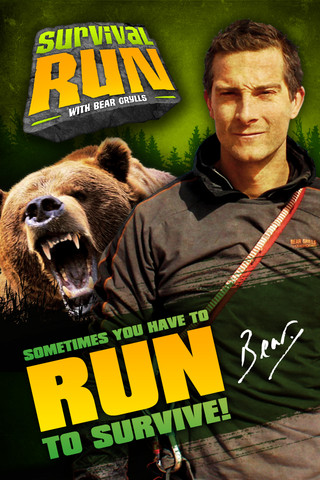 Wild fans can reconnect with reality TV star Bear Grylls thanks to his new iPad app Survival Run.
Users must swipe left, right, down or up to avoid random obstacles as they run away from the wild beast. The game features "high quality 3D graphics", Game Center support, and promises future updates.
Meanwhile, UK pubcaster BBC2 is also going inside the White House for a four-part docuseries titled Obama. The program follows Grylls as he takes celebrities including Kate Winslet, Kate Hudson, Zac Efron and Channing Tatum on one-on-one adventures aimed at pushing their mental and physical boundaries and testing their survival abilities.
Intricately designed by Gerber and Bear, it's loaded with innovations that won't be found in any other survival blade knife.
Variants of the phrase are often used in image macros featuring Mordor, a fictional location from The Lord of the Rings franchise, or the character Boromir, who originally says the line in the film.
The pair will then explore the Alaskan wilderness, with Obama getting a lesson in survival techniques from Grylls. The episode will be filmed and will air on NBC later this year.