My first donation went to the Family Support Project for the Developmentally Disabled (FSPDD) and the Bronx Autism Society.
Next, I reached out to some parents in my support group, Bronx Parents Autism Support Circle. You can visit the Little Remedies Web site for more information on the Little Remedies New Parents' Survival Kit. How do you help your little one cope with fevers, stuffy nose, and an achy tummy?  Please share in the comments.
Special Children's Art DisplayApril 19th, 2016 at 5:04pmHello from Special Children's Art Display! So, one of my summer projects was  to create a little survival kit for her filled with cute little goodies that are meaningful to a new teacher. If you'd like to create your own BTS Survival Kit, simply click on the two pictures below to download a free template for the label and detailed note! We have a fabulous selection of gifts you really can make, because we provide you with patterns, templates and instructions that you really can understand. When you make a gift for your child's teacher, you create a connection from the get-go.
No matter how big your kids get, the transition from summer vacation to the start of a new school year can be a challenge. When you work together to make something for your kids' teachers, it will help your kids get prepared for and even a little excited about the new school year. As Denise from Simply Create did on What's Scrapping, take two nesting boxes and glue them together to make the cake shape.
For her school supply cake, The Outlaw Mom amped up a version of the baby shower diaper cake.
Start with a round gift or hat box (filled with school supplies), put markers in a plastic container for the next section and place an empty ribbon spool (with glue bottles attached) above it.
The back-to-school cake from One Charming Party is more decorative than functional, but it's certainly fun!
Glue two Styrofoam rounds together, place rubber bands around them and stick pencils around the cake.
To turn this into a supply cake, use a sturdy round container instead of Styrofoam, add the pencils and fill with supplies.
Make mini-Oreo apple pops, like these on the Skip to My Lou blog from Brooke, one of The Crafting Chicks. Put mini Oreo cookies on a toothpick and dip in red candy melts (that's more of a parent task). On the Saved by Love blog, Malia from Yesterday on Tuesday shows how to make an apple-shaped treat cup.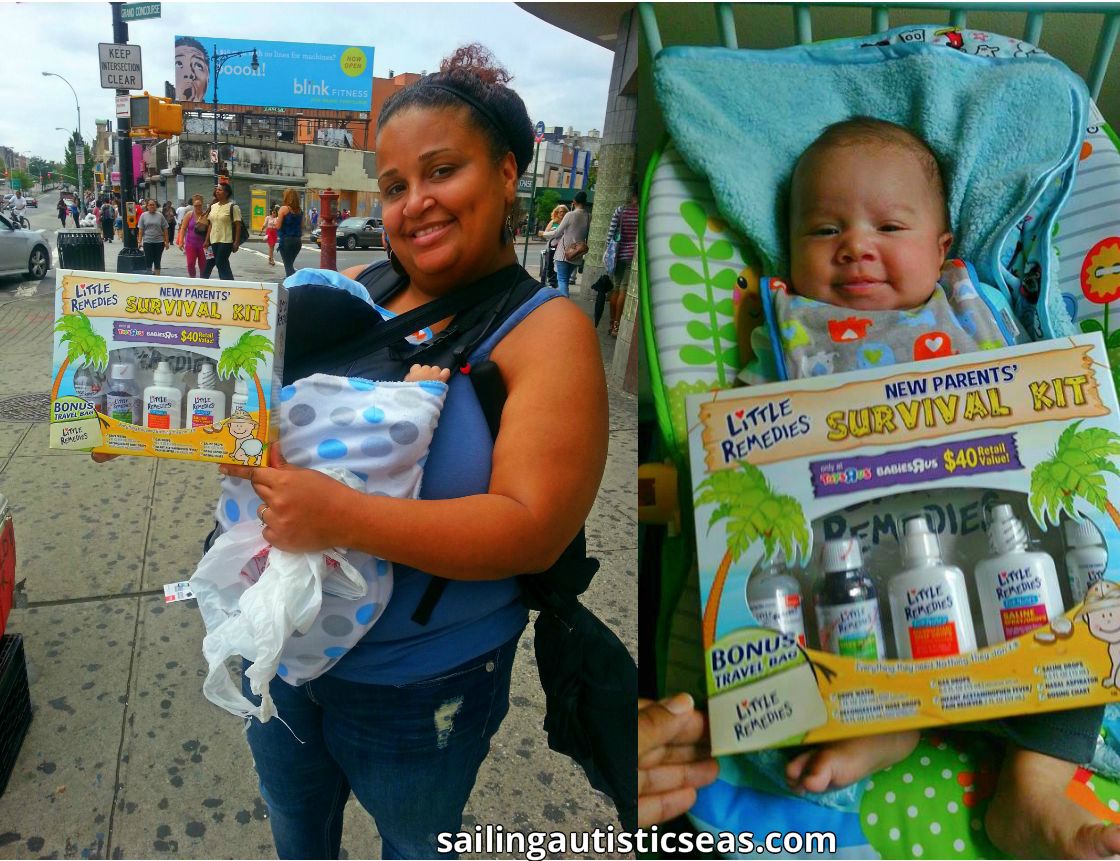 All you need is an old plastic soda bottle, red paint, treat bags, a twist tie, green card stock and red candy. Crayons bring magic to the classroom, so they're the perfect item to add charm to a teacher's gift! For younger kids, as you choose which crayon goes where, use the time for a color lesson or to talk about what things come in each color. For this project, take a wooden frame and strategically place the crayons, then glue them on. For an extra touch, take a favorite quote or find a quote online, print it and put it in the frame. A framed crayon monogram, like this one from A Mom with a Lesson Plan, is another way to show your child's teacher you care. Place the crayons over where they would fit on the letter; shave crayons, if necessary, to cut them down to fit. This isn't all crayons, but this back-to-school wreath from Miss Lovie was too adorable to pass up! Cover a foam wreath with fabric scraps, and then use a hot glue gun to attach the crayons around the wreath. A decorative gift, especially one made with love, will make a classroom instantly feel like home. There are three kinds of treats for teachers: cookies you buy, delicacies you bake and treats that look like school supplies.
The berry excited tag from Sweet Rose Studio is a nice addition to strawberry cookies you make with your child.
Turn Hersey's Nuggets into school buses with this printable from Like A Pretty Petunia.
Put together things your teacher will need personally and professionally for the school year. For their first day of school survival kit, Bee in Our Bonnet took a floss organizer from the craft store. A teacher survival kit is another opportunity for you and your kids to brainstorm together. Work with your kids to put together your favorite teacher's gift, and spend time bonding and getting ready for back-to-school as a family.
You pay it forward and give them away. The products included in each kit do not contain artificial flavors or colors, unnecessary additives, aspirin, ibuprofen, saccharin, or alcohol. I decided to write this post because of the generous donation I received from Little Remedies.
She is the most adorable and enthusiastic person ever and I'm lucky to be working with her.
So easy to put together…All you have to do is print, cut, glue, and fill with goodies! At the start of the school year, you can also ask your child's teacher to fill out this questionnaire. There's a gift wrapped tissue box on the top tier of this one to keep the glue bottles in place.
Place colored rubber bands on the top as frosting and stick pencils in the top for candles. Go shopping with your kids to find the things you want to include and then figure out the best way to put the cake together. Sister Suitcase blog has an adorable printable that you can attach to a basket full of apple-shaped goodies.
Use yellow paper for the pencil, pink for the eraser and a Hershey's kiss for the tip. Older kids can write their own note, while younger ones can draw a picture to go along with a card you write. She decorated the top (inside and out) and added embellishments on the outside before stuffing it with teacher essentials. Write a list of things you think your teachers would like, and then shop for them together.
The creator of Write On Online, a website and community for writers, Debra helps individuals define, plan and achieve their goals. And there's just enough time to sneak in a couple more crafts before the school starts too! The FSPDD and Bronx Autism Society provide "information, referral, and advocacy services for parents of children with developmental disabilities." Monica told me that she has a case load of 30 families and she knows that these kits would be a big help to those who received them.
That way, you'll have at your fingertips a list of things the teacher likes so you can create a special something on holidays and throughout the year. There are two fun elements when you build a supply cake: choosing the supplies and then constructing it.
View on Facebook·ShareSailing into Second 3 days ago I love this wish list idea and it's free!!!