Published 01.07.2016 | admin
This PHECC Accredited Basic Tactical Emergency Care course is directed at people who are looking to build on prior knowledge and learn new skills, from advanced airway techniques, haemorrhage control, blast, cut, fragment and projectile injury management to heli ops and tactical casualty extraction techniques. This course awards 4 CPC credits and is intended for serious operators who need advanced skills. This 1 day programme is recognised and jointly certified by the Pre-Hospital Emergency Care Council (PHECC) and the Emergency Services Training Institute Ireland (ESTI).
This NON PHECC accreddited course is delivered by advanced paramedic tutors and military instructors. Discounts are available on many of our courses to members of the emergency services and voluntary services. AMASS Medical and Security Services are dedicated to provide a very individual service to our clients. By providing a high standard of emergency medical training to people who are responsible for First Aid and Medical care throughout the work place, we are able to provide you with a course directly attributable to you, whatever your business. All courses undertaken are instructed by experienced medical professionals, all of which are regulated and Security vetted by AMASS Medical and Security Services. We host any of the above courses either at one of our venues situated across the country or we can come to you, as we all know how busy life can be! We also provide other courses such as Wilderness First Aid and Nuclear Biological Chemical Defence courses (CBRN), Fire Safety and Awareness and Criminal Law, mostly attributable for the security industry and Police. Sign Up For Our NewsletterPlease enter your email below to subscribe to The Hopeless Housewife Newsletter.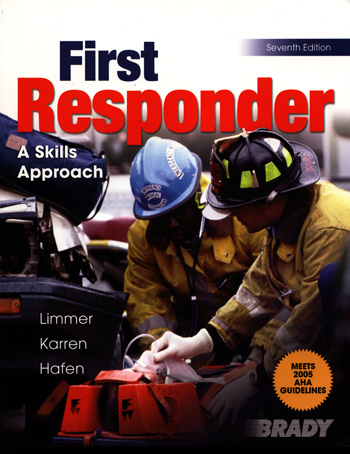 Nothing says summer like a good old fashioned cookout- it's one of my favorite things to do! These Pear and Brie Baguettes are a play on my  Apple and Brie Grilled Cheese, but with a pears. This Chipotle Potato Salad topped with crispy shallots has a little kick of spice in it and the smoky flavor of chipotle and adobo sauce. I think the first thing my daughter goes for whenever it's available is corn on the cob. My Watermelon, Nectarine and Mint Coolers are packed with nutrients and they are SO delicious, kids and adults will love them alike!
I found some really cute mini trifle cups and thought immediately how great it would be to put my favorite summer dessert into a trifle form in these cups. To finish off our festive look, I found these bamboo utensils and plates on Amazon, and I wrapped them in wax paper bags that I cut to fit the shape I needed.
Each student will be mailed a textbook and workbook upon completing enrollment in the class.
An invaluable course for personnel being deployed overseas or personnel working in austere environments with police, emergency response units or tactical units. We recognise that by promoting Health and Safety in the workplace, we can help minimise the risk of death or serious injury.
When I was little I loved the charred flavor of a good grilled burger and these  Smoky Burger Sliders with Fried Pickles and Caramelized Onions have that smoky flavor without the char- they are truly mouthwateringly delicious!
My Maple Bacon Baked Beans are so delicious- tangy, sweet and savory with crispy bacon and maple syrup drizzled on top, yes please!
I made my melt-in-your-mouth  Balsamic Berry Shortcake Trifles with Basil Whipped Cream by layering shortcake, balsamic strawberries, basil-infused whipped cream and blueberries to make a yummy, refreshing treat for all! With realistic scenarios and foreign military medical and police instructors, this course is the perfect addition to any Responders or Practitioners portfolio. According to PHECC standards you MUST be working or volunteering for a CPG approved site that has CPG approval to implement BTEC standards before enroling on this course. Emergency Services Training Institute provides all equipment for classroom training and issues a training manual and course badge to all students. I know if I smell someone in the neighborhood grilling, I instantly want to fire up our grill. I put my Mexican Grilled Corn on corn dog sticks and stuck them in floral foam in a bucket for a fun and festive way to serve the summer-time treat. I put a little spin on each of these classics and made one heck of a summer cookout, I hope you enjoy!