Monterey California's historic Cannery Row, the setting of great books by John Steinbeck, is a deep subject. Michael Hemp, the energetic author of a popular book about Cannery Row, is the organizer, so expect to be entertained as well as educated.
That's why the not-for-profit Cannery Row Foundation invites you to explore Cannery Row's past, present, and relevance to John Steinbeck's life and writing at a February 21 symposium featuring scholars, filmmakers, and artists from the United States and France.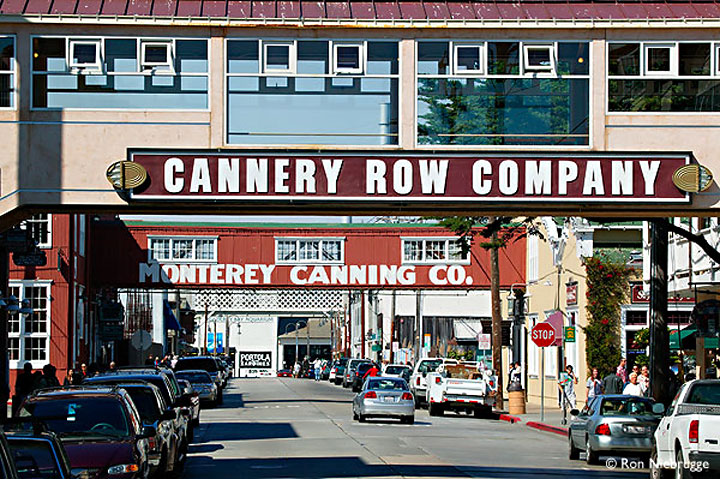 Steinbeck Now is an international community of Steinbeck lovers who accept the writer's invitation. The all-day event will take place in the Monterey Boat Works Auditorium of Stanford's Hopkins Marine Station, where John Steinbeck took college courses and first learned about the unique ecology of the Monterey, California Bay. Historic images showing Monterey, California's sardine industry from the Pat Hathaway photo collection will be on display, along with paintings and sculpture inspired by John Steinbeck's great books and Cannery Row characters.