Blind, bitter, and semi-alcoholic Pacino is a retired army colonel under the care of his married niece.
He's home alone over Thanksgiving, under the watchful eye of local prep school student Charlie (O'Donnell).
Pacino's abrasive (though wonderfully intuitive and romantic) colonel makes an impact on viewers that lingers like a woman's scent long after the last tango.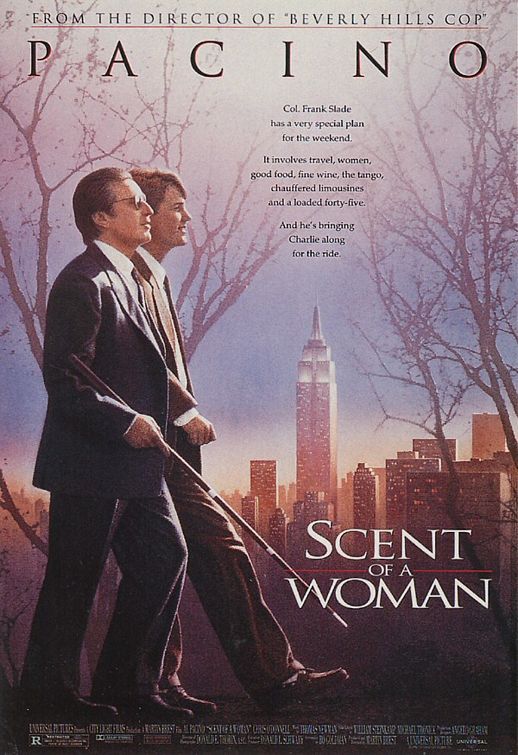 ---