Designed for building small aircraft, this work table is built from easy-to-find materials and features simple yet rigid construction. Portable power tools, like a table saw or router, are great when you're working away from the shop.
Though it's able to withstand a banging, the table is still lightweight and compact enough to be portable.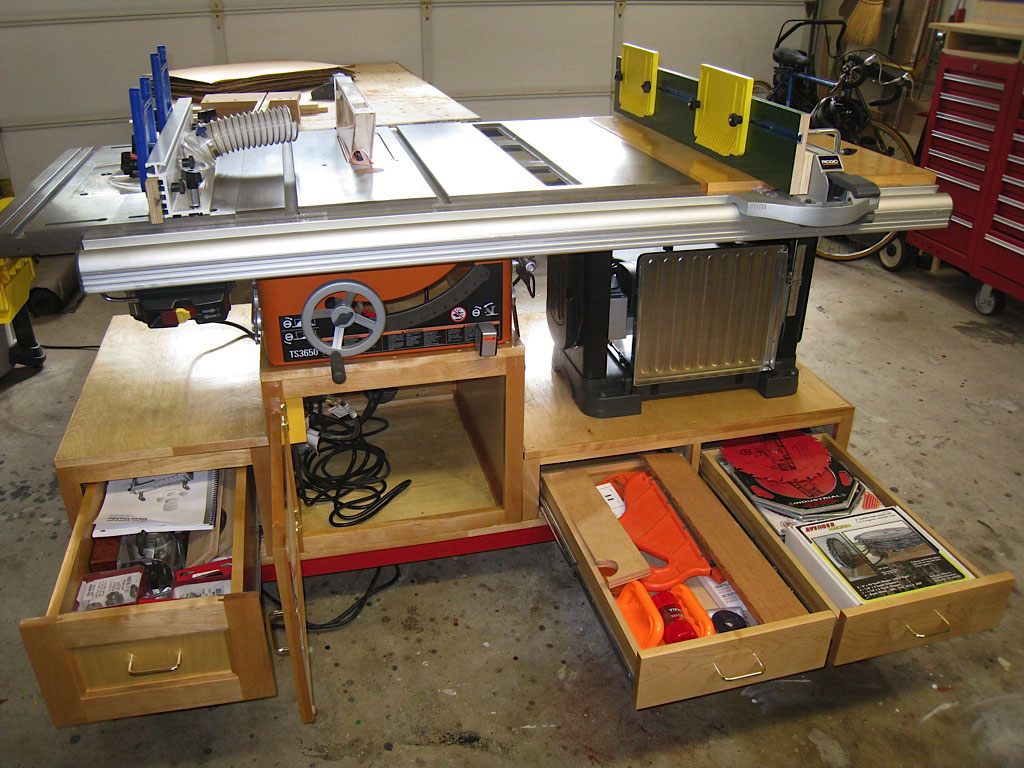 The setup includes a stable surface for hobby or repair projects, a built-in pegboard for storage, a shop light, plus a recessed shelf that allows for seating. The top uses two sheets of laminated MDF, and the plan incorporates handy features like bench dog holes and a woodworking vise.