CLIFTON, New Jersey - Jay Forrest, Vice President of Forrest Manufacturing, announced today that there is a growing demand for the Forrest line of Woodworker II-ATBR blades. Forrest blades are precision-engineered from corrosion-resistant, super-strong C-4 micrograin carbide. Customers know they can order Forrest blades in complete confidence because they come with a 30-Day, Money-Back Guarantee.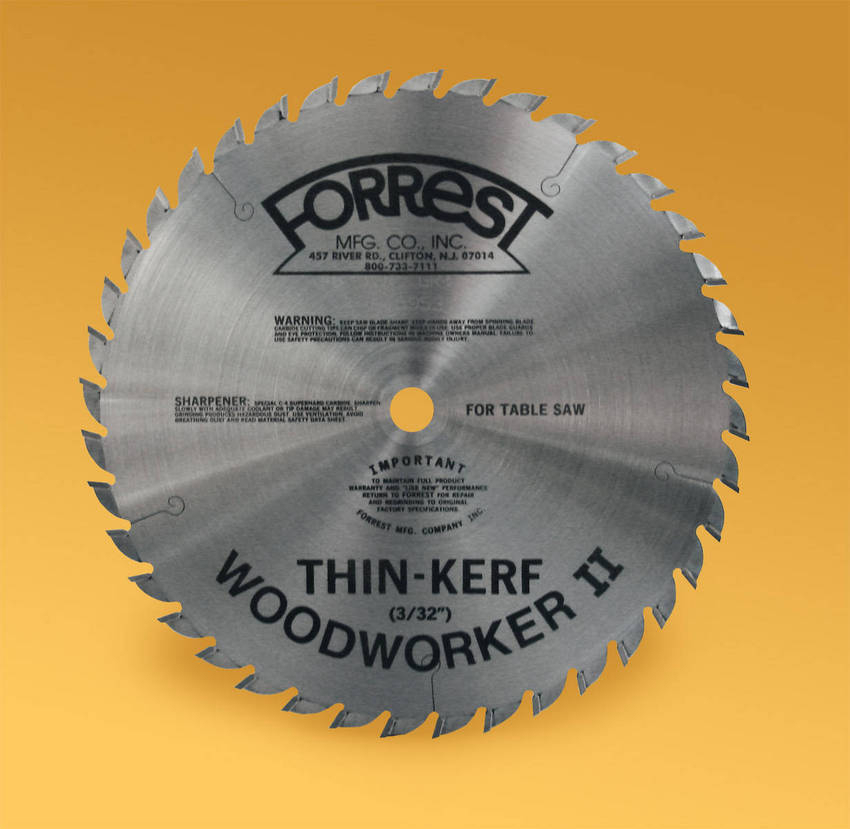 In addition to its impressive line of Woodworker II blades, Forrest offers a wide variety of custom and specialty products. Forrest blades are available from fine-quality dealers, retailers, and catalogs, as well as direct from the factory. My Bosch table saw gets lots of use and the Forrest Woodworker II is by far the best blade I've ever used.
I'm replacing another Woodworker II and with it, I never really have to change blades no matter what I am cutting.