SECONDARY CELL is a cell in which the chemical action alters the electrodes and electrolyte. LOCAL ACTION is the continuation current flow within the cell when there is no external load. Lead-acid battery cells consist of lead and lead-oxide plates surrounded by an electrolyte, a mixture of sulfuric acid and water.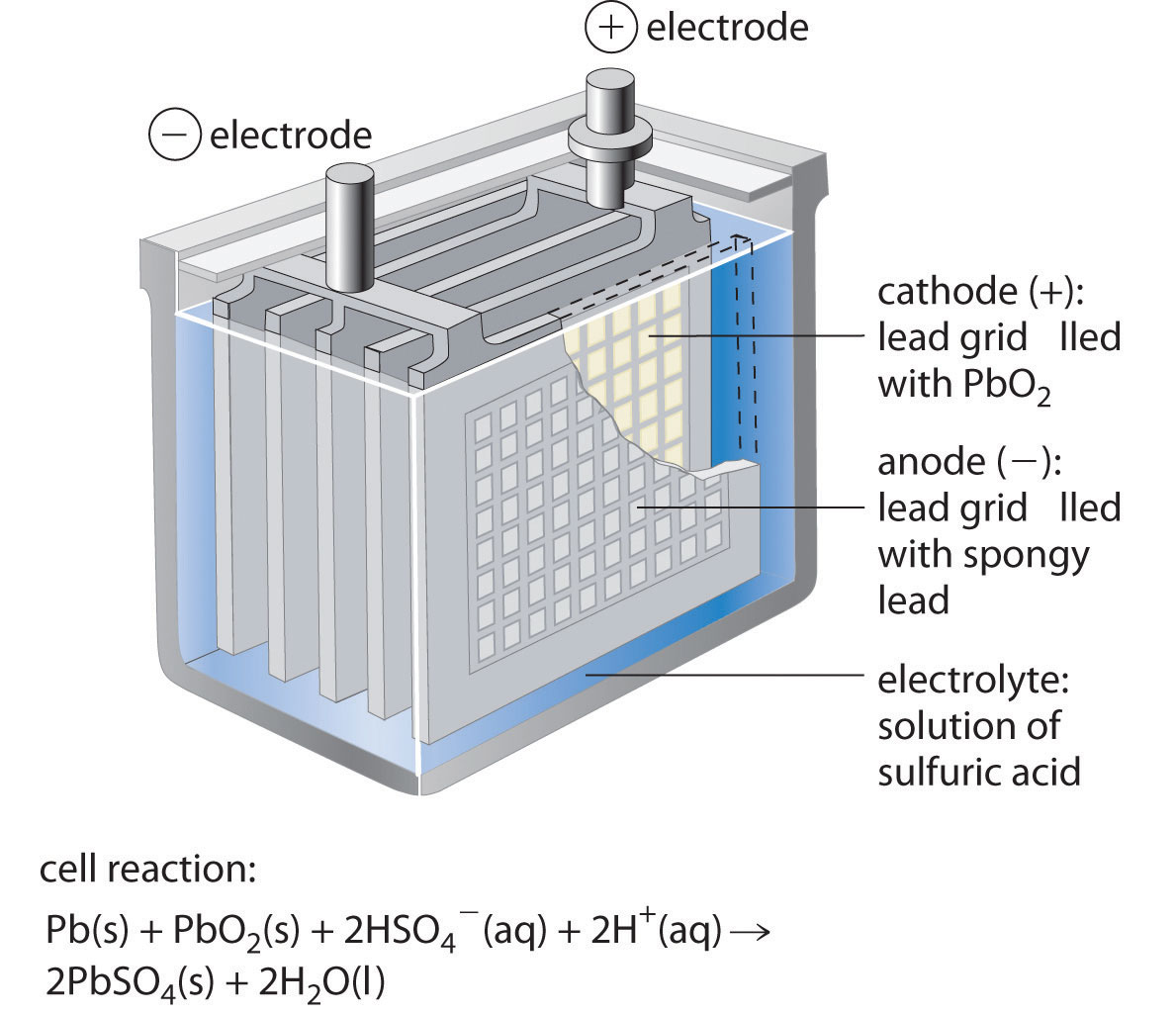 The anode is lead peroxide, the cathode is sponge lead, and the electrolyte is sulfuric acid and water. Taking electricity out of the battery (discharging) causes the plates to change to lead sulfate, and dilutes the electrolyte.
Putting electricity into the battery (charging) forces the sulfate coating off the plates and back into the electrolyte, making it more concentrated, and the plates return to lead and lead oxide.
Hydrogen and oxygen gas are released during charging as some of the water molecules in the electrolyte break apart from electrolysis.