As one of only a handful of companies in the UK, Shield Batteries has been chosen by Duracell to be a stockist and supplier of the much sought after Duracell Automotive batteries. Duracell, the world's leading manufacturer of high-performance alkaline batteries, will participate and showcase its starter automotive batteries at the Automechanika Dubai, the region's largest and most comprehensive trade and networking exhibition for the automotive aftermarket, running June 11 -13 at the Dubai World Trade Centre. Earlier this year, Duracell concluded an exclusive licensing agreement with Austrian battery specialist Banner for Europe, North Africa and Middle East markets, which will see Banner manufacture and distribute a range of reliable, powerful and advanced batteries under the Duracell Automotive brand. Visitors to the Duracell Automotive booth (No.C1AM419, World Trade Centre Concourse) will have the chance to see on display a range of batteries designed for the auto enthusiast who places high value on superior dependability and high-powered performance.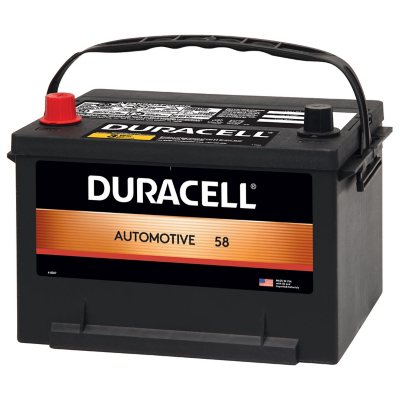 The Duracell 'Advanced' also offers optimum starting and inboard power and meets the strict requirements of leading automotive manufacturers.
The Duracell 'Professional' ensures that all commercial vehicles arrive safely at their destinations. Two types of Duracell automotive batteries are initially being released in the Middle East: the 'Starter' and the 'Advanced'.
It is the perfect avenue for us to introduce the new range of Duracell Automotive batteries that address the changing needs in the automotive market, and soon will be the new power on the roads of the UAE and the wider region", said Andreas Bawart, Banner's Commercial CEO.
The inboard power pack units combine full calcium technology for more starting power with the greatest possible safety derived from double lid leak protection. This power pack is available in heavy duty (HD) and super heavy-duty (SHD) versions, starts every engine reliably and furnishes the vehicle electrical system with sufficient energy.