In contrast, most manufacturer's of "maintenance free" batteries are mechanically assembled with automated equipment and sealed at atmospheric pressure. When selecting "LIFELINE" batteries, dealers are ensured of providing their valued customers with the best battery available; one with thick positive plates, dense active material, superb grid design, premium insulation, separator liners, sealed construction, and an excellent no hassle warranty package. Properly supported, LIFELINE AGM batteries with absorbed electrolyte can be installed and operated on their side. The batteries are manufactured by Concorde Battery Corporation to the highest standards in the industry.
They leak acid when inverted, dry out from gassing, and are susceptible to vibration and impact damage.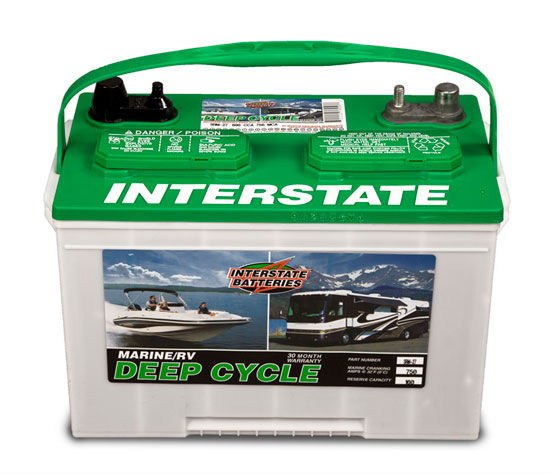 Our deep cycle batteries utilize the heaviest and thickest plates available from the battery industry – and more than 10% thicker than those used by the competition.
They are assembled utilizing the same methods and procedures as Concorde's world famous aerospace grade batteries. In comparison to Gel-Cell batteries, "LIFELINE" batteries offer all of their advantages, nearly twice the expected life cycles, and are not affected by fast charging, the leading cause of Gel Cell failure.
This technology combines basic absorbent glass mat (AGM) principles with other patented procedures and special materials. They have superior strength, do not leak while inverted, and internally process charging gasses.
Technology learned from investing millions of dollars in research and years of practical exposure further combine to make "LIFELINE" batteries the best batteries available in the World.