Recycling is an extremely important consideration for Battery Centre, not only for the recovery of valuable materials, but also for the on-going protection of the environment.
Automotive battery components, which include lead, plastic and acid are harmful to our environment if they are not properly treated. Battery Centre's parent company, First National Battery, established a recycling facility in Benoni some years ago to  reduce the risk of polluting our environment, prevent waste and to control the quality of lead being used to create new batteries. A key concern in SA is the importation of lead acid batteries by organisations (or businesses) that do not have any recycling measures in place. The acid is neutralised and processed through the effluent plant before being disposed of in accordance with environmental regulations. The plastic components are washed and converted into pellets to be re-used in the manufacturing of new battery containers and covers by First National Battery.
The battery plates, terminals and other lead pieces are stockpiled for refining and blending with other materials to produce lead alloys for new batteries. Any elements of the scrap batteries that can't be reclaimed are disposed of in a compressed cake form in a Class 1 dump.
AA, AAA, C, D and 9-volt alkaline batteries may be discarded with your household trash.
Standard alkaline batteries are not considered hazardous waste, since they no longer contain mercury. Beginning December 5, 2011, no person shall knowingly dispose of rechargeable batteries as solid waste at any time in the state.
The law requires businesses who sell rechargeable batteries to collect and recycle the batteries statewide in a manufacturer-funded program at no cost to consumers. Most rechargeable batteries contain toxic metals that can be released into the environment when improperly disposed. Retailers shall take up to ten such batteries per day from any person regardless of whether such person purchases replacement batteries, and retailers shall also accept as many batteries as a consumer purchases from the retailer. This recycling facility includes a battery breaker, an effluent plant that treats the acid, a lead smelter, a blending kettle to produce specialised alloys and scrubbers to control environmental emissions. Unlike local manufacturers, these importers do not share the same sense of responsibility to protect the local environment.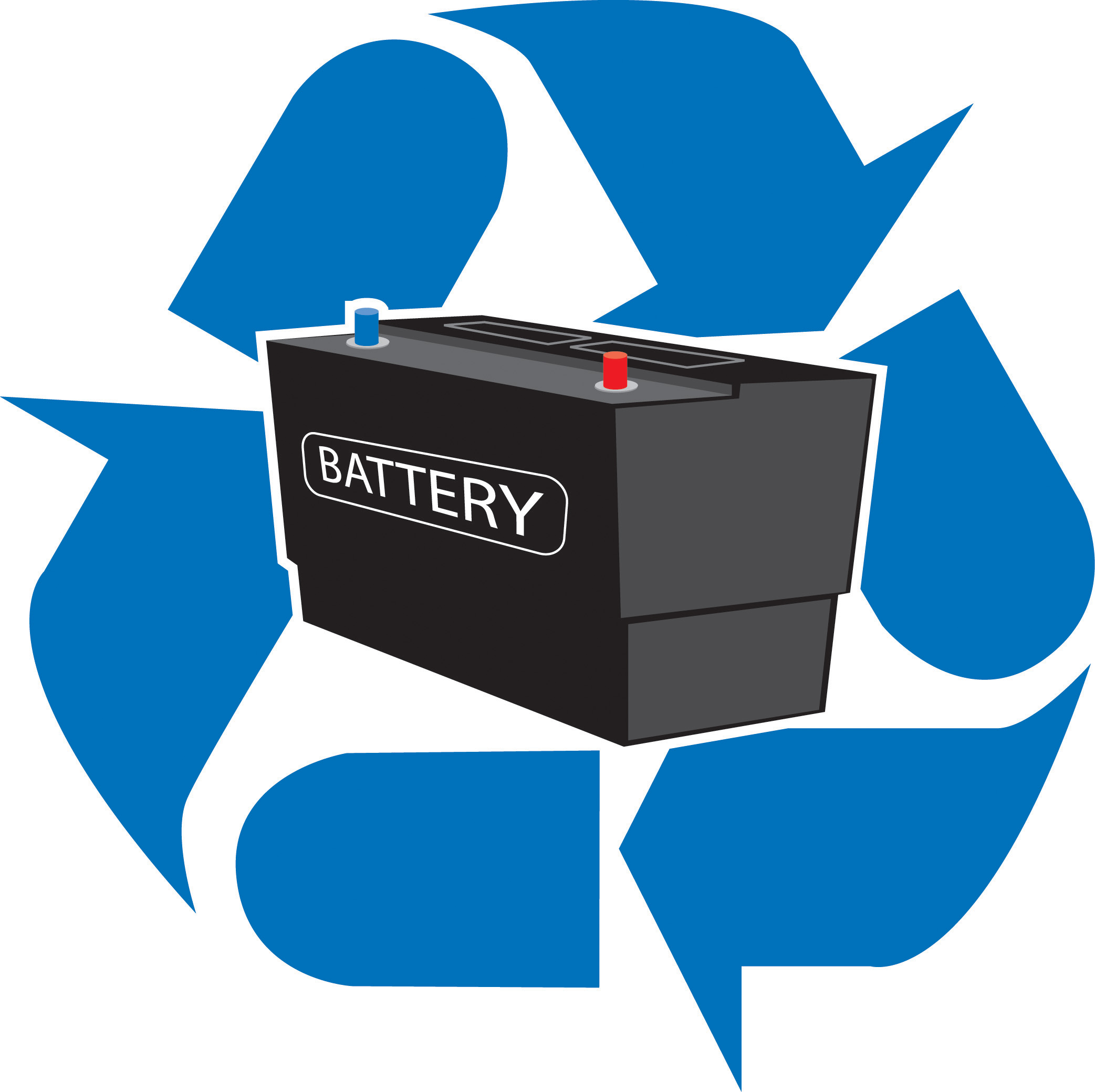 Environmental Protection Agency identified batteries as the largest source of mercury in municipal solid waste streams. Retailers shall post and maintain, at or near the point of entry to the place of business, a sign, stating that used rechargeable batteries of the size and shape sold or offered for sale by the retailer may not enter the solid waste stream, and that the retail establishment is a collection site for recycling such batteries. Recently a plastic reprocessing plant has been commissioned, thereby completing the entire reprocessing cycle. As a result, First National Battery actively looks for scrap lead acid batteries, not just their own, to recycle. If not properly handled, mercury exposure can be hazardous to human health and the environment. As the result of legislation and public pressure, the battery industry has removed mercury from virtually all household batteries.