Then join the BVS - The UK's foremost and longest-running EV society - a knowledge-sharing network for exchanging information and ideas on all aspects of current and historic EVs, whether as a professional or as an amateur. Our members have a long-standing tradition of excellence in competitive land and water electric vehicle records, ranging from solar powered vehicles to high-speed motorbikes. The Honda Insight is a sporty Aluminium, ultra light, aerodynamic 0.25cd, 1L 3 cylinder Vtec, 5 speed manual, 115mph, 0-60mph 10 second, two seater.
It has a 120cell D size 6.5ah Nimh battery pack, and uses regenerative braking to recover energy, and autostop at junctions to cut fuel consumption. My car's lifetime mpg over 80,000 miles is 92mpg, my wife's on her short five mile commute is 88mpg over 50,000 miles. Over 100mpg is achievable on a decent run in good weather at 50mph, my personal best is 116mpg over 100miles. I didn't realise how economic it was though that average mileage is increadilbe if I had known it got that sort of mpg I'd have been on the lookout to buy one a long long time ago!!! I have to say to drive it was a bit disapointing as it was just like driving a regualr petrol car. If the D cell batteries are all that's used is there any way the battery pack can be upgraded to a higher capacity?
For anyone interested there's an Insight on ebay at the moment with a buy-it now of A'A?6,500. They don't rust, as apart from one or two suspension components they are made of aluminium! 144v Battery pack can fail, I changed the weak one on my car myself soon after buying it at a cost of A'A?1000. It's really good to get an insight into the Insight , I'd not seen much info about them in the past and did not appreciate how they knock spots off the Prius in the mpg stakes! It was indeed an very good day, and thanks again for bringing the trike down I'll bet it has won the "most like to take one home" category Put me down for a set of plans for sure ! Great pictures of the Etrike, do you have more to show us, as I really like this little runabout. Unfortunately there wasn't time to see it for the latest issue of Plugged In but I have every intention to have it feature in the next issue. If you're not a paid up member of the BVS then that's one of the things which might entice those of you out there to join. Hey did I not re-nick the latest graphs for cold running as promised?Comparing CALB's old and new battery figures with EVTV's. Hi Mike,Daily balancing is not required on these cells which is why I am leaving off any balancing features for my 6802 based boards.
I went for the little 640x480 rca video colour dashboard stick on display as it looks neat and matched very well with the SV2000 video chip driving it. The 640 x 480 4:3 format gives good resolution without distorting the characters on screen.
It also has two video inputs so can be driven with a reversing camera if you wanted as well. If you try to use them as pics and overwrite the bootloader software using a hardware programmer etc they revert to being standard pics. I.ve got the program editor but unfortunately I can't use wine to run it on my linux computer.
The data bus error was an easy one to miss, but I suppose a little jiggery pokery with the interconnecting leads would have fixed it if it had gone to PCB. I had a quick look for current sensors (coulomb counting would be nice) but it seems if you need up to 500A then the resolution might not be too good (my zilla z1k has a 500A fuse in it). Started to add Master Hardware Background PWM code, this controls the Charger and Controller Cutback function by driving the cutback optos.
I tried the quote procedure for the one above and 100 Slave board cost came out at about A'A?1.00 each! When I was working on a lead acid monitoring system, I found that a 10mv resolution per 12v block was useful. Interesting, luckiliy my system is quite SLOOOWWW 2400baud I'll just have to suck it and see if the that causes a problem. You can't drive the interrupt opto of the next slave with that unless you introduce some power.
Perhaps EVguru could briefly (and in simple terms) explain what this means and the implications for the proposed design? IMO You need a pull down resistor (100k) on the gate of the logic level FET you are using to switch on the load, this ensures it is turned hard off. I have updated my drawing including the pulldown resistor on the logic level FET(floating pins not good). In the Honda Insight IMA Motor as an example we have a 3 phase dc motor with commutation frequency of 0-600hz approx, on top of which is a PWM power frequency at say 15-20khz, + all the lovely harmonics It's an electrical high current noise nightmare. I was thinking of a low and high pass RC filters to experiment with, I'll leave a few holes on my pcb to add filters. Yes, it was on the stand at Exeter, one of a range 3 different electric vehicles on display.
I don't have his contact details to hand but John Lilly does I'm happy to pass a message on to him if you would like to know some more. I guess it reawakened a vague recollection that, in the 1950s, we were much more interested in all things electric - it seemed to have a wonder and fascination about it that we seem to have lost nowadays.
It has a small 10kw motor sandwiched between the engine and gearbox, basically it forms the flywheel. I know the Insight uses a different drivetrain setup to the Prius so would a larger battery improve your MPG? Even Cedric had a grin from ear to ear after having taken it round the track several times!We'll be having a write up on the day and Stuarts superb little machine shortly in Plugged In but suffice to say both myself and John Lilly have both said to Stuart we most definitely want to build one of the machines.Some of the machines that took to the track and had a great time.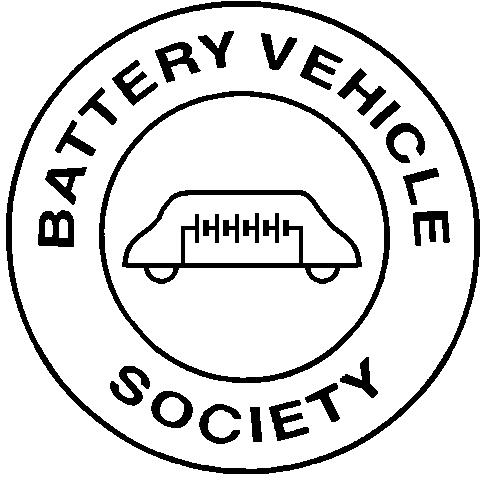 It top balances, has high voltage and low voltage cell cutoffs, and is temperature compensated (per cell for the distributed system, or per block for the centralised system)I don't have to look at anything, check anything or do anything, it just works. Matter of fact my own cells seem to be behaving better now that I am not trying to balance them. It does not have the balancing fuction on this board as this is just a data transmission testing rig. Borrowing very heavily from Peter, I have tweaked things to be suitable for monitoring 12v agm's I hope.
I have included a 100uf electrolytic capacitor and a varistor to clamp any voltage spikes, is this roughly what you had in mind? Also, if you have got 20kwh in total I would think your range would be considerably more than 50 miles.
Call it 80 miles for the ±10% safety all cells require.People who have made the change have been blown away by how much better the car drives. I have an idea for a balancer that would be used only when required and would be separate from the car.
I have finished my battery modules design, produced them and have them working now on my cells however I moved from PIC12F683s to ATtiny25Vs.
My progress is not as quick as yours though as I have a bigger scope of work to be done which consumed lots of time.
They weigh half as much, carry 3x the charge and last longer than 6 months before they start to deteriorate.Bottom balance, never over-volt them, so there is no need to use money on bms's either.
Nearly have a pcb layout done, but still lots to do, software to write for both slaves and master, testing to be done, etc, etc. Honda's are almost always at the top of the reliability tables, neither has let us down (touch wood).
The problem with lithium cells is if you let them over or undercharge just once you will probably have ruined it permanently. I like the analogy of a china plate, it will last you a life time as long as you don't drop it. So with all that in mind if you do have a claim you will need to satisfy them that the cell hasn't been abused. But my lead acid pack was 12 batteries and the lithium is a 48 cell pack so voltages are nearly the same.
I do have a hole in the case so I can easily adjust the voltage pot, but I don't think you could go from 72 volts to 120 volts.