Design, Screen: Phicomm Passion 660 has a square design, a matte finish rear-panel (non-removable) and it certainly looks and feels very comfortable. The phone is definitely one of the lightest (110 gms) and the screen does not get dirty too easily, which is a plus point given that this a Rs 10,999 smartphone. This is a full HD screen and fairly sharp if you are comfortably indoors and just want to read or browse. Performance: As far as benchmark scores go, the Phicomm Passion 660 scores 29,467 on Antutu placing it above the HTC One, Xiaomi Redmi Note, Mi 2 and Asus Zenfone 5.
Benchmark scores aside, the phone is fairly responsive with apps and there is no stutter or lag when you playing games or browsing online, which is what a lot of potential customers will do with this phone. In terms of audio quality, both on calls and for music this is fairly good as a smartphone, which I think is a big plus point to keep in mind with budget devices. Interface: With the Phicomm Passion 660, the company has added a barometer and pedometer in the settings itself. In addition to this, Phicomm has added its own WiFi direct transfer app (both the phone and computer need to be on the same WLAN network for this to work) . The UI might remind you a little bit of Xiaomi and frankly you can't help but ponder on where the Chinese smartphone companies are getting their UI. Camera: The Phicomm Passion 660 will deliver decent shots during the day and while it takes time to get the focus you want, the 13 megapixel rear camera does the job.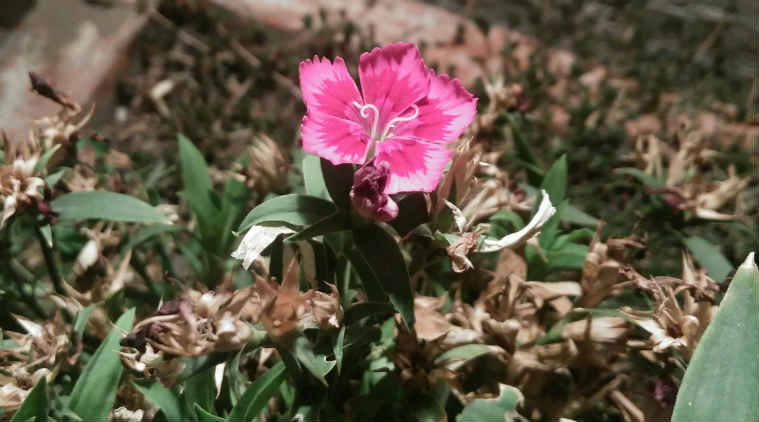 Battery: The battery on Phicomm Passion 660 just does not last long, once you start doing some heavy duty browsing. Verdict: The Phicomm Passion 660 looks rather boring as a device, and frankly a pedometer is hardly revolutionary in a smartphone. Spurred by the success of Xiaomi, we now have CoolPad, Meizu and Phicomm entering the Indian market. The metal finish power button looks quite nice, although for some reason the volume rockers have a different look and feel. In GeekBench 3, the Phicomm has a multi-core comparison of 2566 putting it just above the Nexus 5. Phicomm has said they are working on Lollipop Build of the Passion 660, although when that will roll-out to India remains to be seen.
The barometer app keeps crashing upon launch and frankly I don't see why I would have any use for it in a smartphone.
Phicomm does not offer as many tweaks as Xiaomi's MiUI does, which makes me question why add a skin in the first place. You can wave top to bottom to unlock the phone, left to right to view pictures in the gallery without tapping on the screen, change music via gestures, pull down the notifications panel. I did not experience any lag while using the camera and if you're not fussy about colour, this is a decent option.
It is a little complicated and I see very little use for it, given Android allows direct transfer with Windows PCs without requiring any extra app.
The 5-megapixel front camera means you can get pretty good quality selfies and thankfully I could not see a beauty mode in camera. I found that the battery levels went from 90 percent to 50 percent quickly, even though the Internet was off and all I was doing was listening to music. But given that there are a lot of other budget options which are priced in the Rs 7000-8000 price range, I cannot see a concrete reason as to why a user will spend more. Personally, I think there are a lot of budget smartphones that offer a better battery life than the Passion 660.
Perhaps once the Android Lollipop build rolls-out, the Phicomm Passion 660 will be more viable.